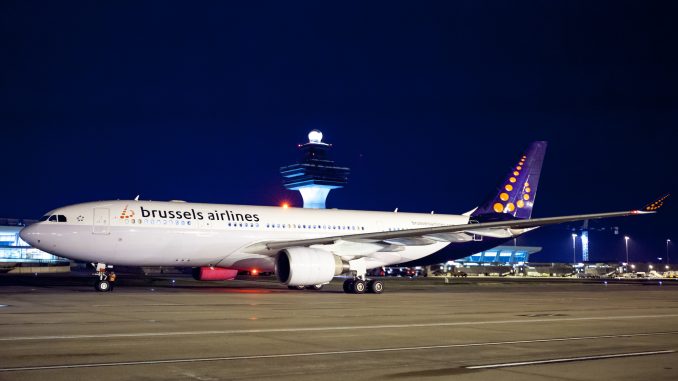 In February, Brussels Airlines announced a new long-haul travel experience featuring a new Premium Economy and refreshed Business and Economy Class experience. The first aircraft retrofitted with the new experience entered the airline's fleet on April 29 and Premium Economy tickets are now on sale for travel from August 1.
The new Premium Economy aims to cater to the needs of long-haul customers who desire greater travel comfort, without paying the price of a business class seat. The cabin is completely separated from the other classes, creating a quiet and relaxed environment.
The cabin sees only 21 seats and it utilizes soft purple and blue colors to promote relaxation. A premium seat offers comfortable cushioning and an expanded armrest, alongside a 38 inches of seat pitch — compared to around 30 inches in economy — a wider seat and 40 degrees of recline. Seats also feature 13.3" HD IFE screens — one of Europe's largest for Premium Economy — a large tray table and AC and USB power plugs.
While one aircraft has already been retrofitted with the new Premium Economy cabin, Brussels Airlines is waiting until five of their 15 long-haul Airbus aircraft have been retrofitted before operating the new class to ensure the availability of the cabin to customers. The Premium Economy cabin is currently only on sale on the airline's three routes to North America, followed by a gradual rollout to the African network later this year.
Economy Class customers travelling on a retrofitted aircraft before Premium Economy service is available on that route (for example before August 1 on a flight to Washington, D.C. from Brussels) will be able to upgrade their ticket for 90 EUR and try out the brand new seat.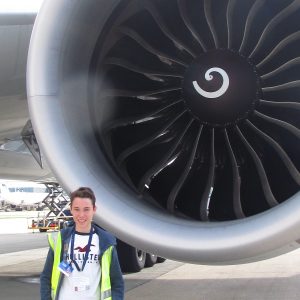 Connor has been in love with flying since the first time he boarded a plane when he was 5 years old. He loves all things aviation, and he hopes to make that his full time career in the future.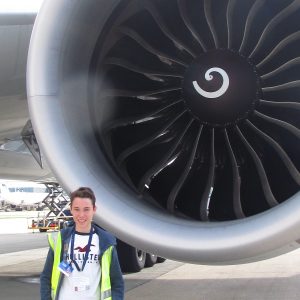 Latest posts by Connor Sadler (see all)