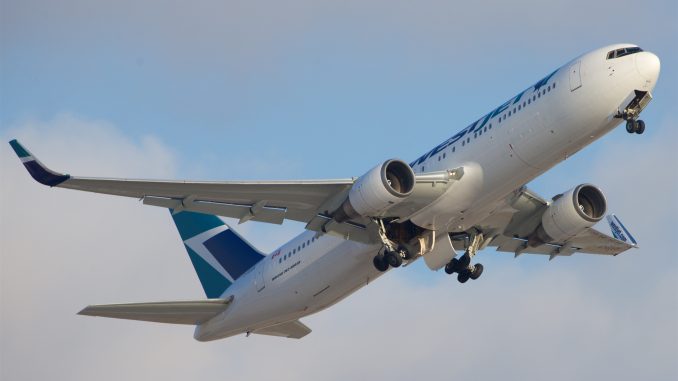 Calgary-based WestJet launched seasonal nonstop flights to Barcelona's El Prat Airport from its hub at Toronto on Friday, marking WestJet's fifth transatlantic service. Joining the list of the airline's mostly seasonal European operation, this is also the airline's first flight to Spain and the Iberian Peninsula. The new service will be operated on its existing Boeing 767-300ER aircraft, however, and not its new Boeing 787-9 Dreamliners.
"This flight between Barcelona and Toronto complements our existing Toronto to London Gatwick service in providing our guests with another non-stop flight to a popular European tourism and financial center," Arved von zur Muehlen, WestJet's Chief Commercial Officer, said at the inaugural flight.
"In addition, Europeans looking to travel to Canada this summer now have even greater access to the greater WestJet network through our Toronto hub."
The new service to Barcelona operates using WestJet's Boeing 767-300ER widebody aircraft which features 24 Premium Class recliner seats and 238 economy class seats. Complimentary food and beverages, power outlets and WestJet Connect streaming in-flight entertainment are also included in the service.
The service operates three times weekly departing Toronto at 10:05 p.m. and arriving in Barcelona the next day at 11:50 a.m. After a quick few hours on the ground, the aircraft then leaves Barcelona at 1:20 p.m. and arrives back in Toronto at 4:15 p.m. The arrival time in Toronto offers travelers convenient flight times and one-stop flight connections to destinations both within and outside of Canada.
WestJet will operate flights to Barcelona until Oct. 21 this year. For the summer 2019 season, WestJet will operate London service from Vancouver, Edmonton, Winnipeg and Toronto, service from Halifax to Glasgow, London and Paris, and service between St. John's and Dublin.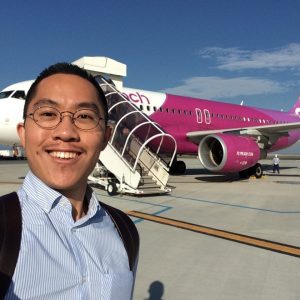 Most people hate long flights or overnight layovers, but Albert loves them. The airport and flying parts of traveling are the biggest highlights of any trip for him – as this avgeek always gets a thrill from sampling different airline cabin products and checking out regional developments happening at local U.S. airports. He's flown on almost every major carrier in the U.S. and Asia Pacific, and he hopes to try out the new A350s soon.

Albert recently completed his undergraduate studies in Business Accounting at USC in Los Angeles and he is currently recruiting for a corporate analyst position at one of the U.S. legacy carriers. During his college years, he interned at LAX for Los Angeles World Airports working behind-the-scenes (and on the ramp) in public relations and accounting. Outside of writing for AirlineGeeks, he enjoys trekking the Hollywood hills, visiting new hotspots throughout SoCal, and doing the occasional weekender on Spirit Airlines.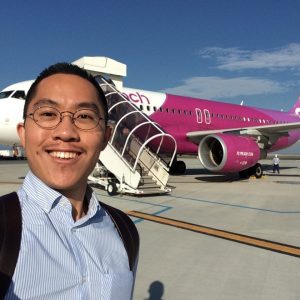 Latest posts by Albert Kuan (see all)