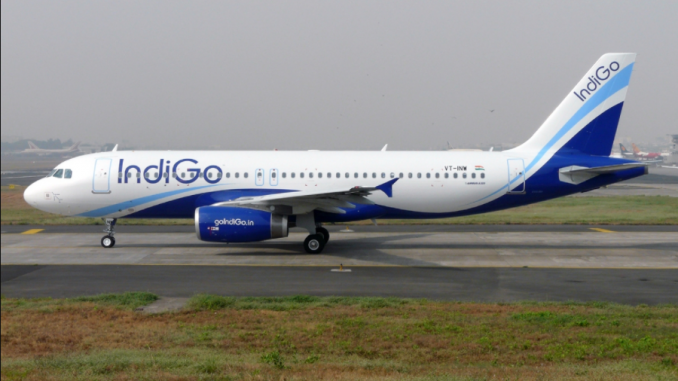 Two of India's largest carriers have announced losses at the end of their fiscal years. Both IndiGo and SpiceJet reported losses after seeing operating profits from the previous year.
At year-end, IndiGo reported a 1.5 billion rupee ($21.6 million USD) loss before tax. In the previous year, the carrier saw a pre-tax profit of 31 billion rupees ($443.9 million USD).
After its year-end, SpiceJet reported an operating loss of 2.39 billion rupees ($34.3 million USD) after it saw an operating profit of 5.57 billion rupees ($79.7 million USD) last year. The loss comes even after SpiceJet reported a 22 percent rise in profits this past quarter.
Both carriers also saw a rise in expenses, with total expenses for IndiGo increasing by 44 percent and 30 percent for SpiceJet. The sudden spike in expenses though can be attributed to rising fuel costs across the globe.
"Fiscal 2019 was a tough year for the airline industry in India because of high fuel prices, weak rupee and intense competitive environment," said IndiGo's chief executive Ronojoy Dutta. "However, it is a tale of two halves for IndiGo, with the first half of the year incurring losses and the second half of the year experiencing a sharp recovery."
However IndiGo and SpiceJet have seen an opportunity to capitalize on the growing gap left by the demise of one of their rival, Jet Airways.
After Jet Airways ceased operations last month, IndiGo has started to move in on the routes once operated by Jet Airways. The resulting shift has lead to a three to four percent improvement in unit revenue.
Meanwhile, SpiceJet has begun to increase its fleet size to 100 planes after receiving 25 aircraft in just one month. This is despite the grounding of 13 Boeing 737 MAX aircraft operated by SpiceJet.
Both carriers remain optimistic for a recovery, however.
"With a massive fleet expansion this fiscal, a favorable operating environment, a likely return of the 737 Max in July, significant improvements in yields and prime slots at key airports, we are confident of a strong performance for FY2020," said Ajay Singh, SpiceJet Chairman and Managing Director.
"The shape of the second quarter will depend a lot on whether the new capacity finds traction in the market place and if pricing discipline is maintained," added Dutta of IndiGo while claiming that the 2019 fiscal year was "off to a good start."
An "AvGeek" for most of his life, Akhil has always been drawn to aviation. If there is an opportunity to read about an airline, fly on a new airplane, or talk to anyone about aviation, he is on it. Akhil has been on over 20 different kinds of aircraft, his favorite being the MD-80. Additionally, he has visited 5 continents and plans to knock out the remaining two (Africa and Antarctica) soon. Based in Dallas, Akhil graduated from Texas A&M University with a degree in Management Information Systems and currently works in consulting. His dream is to become an airline executive.
Latest posts by Akhil Dewan (see all)