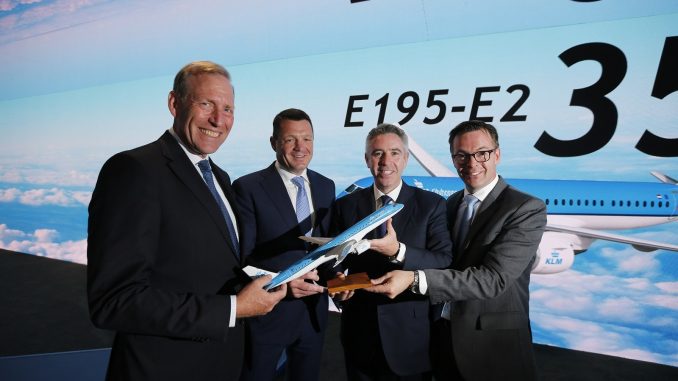 KLM signed a letter of intent for up to 35 E195-E2s to operate for its regional arm, KLM Cityhopper flying to smaller towns and cities across Europe from its hub in Schiphol airport in Amsterdam. The new generation Embraer jet offers up to a 30 percent reduction in the consumption of fuel over previous generation aircraft, thanks to the use its new dedicated wing that has one of the highest aspect ratios amongst single-aisle jets, along with the use of lighter materials in the construction of the frame.
In a deal valued at a list price of $2.48 billion, KLM placed 15 firm orders with further purchasing options for an additional 20 jets. Announcing the order, KLM's President and CEO, Pieter Elbers said, "Embraer has been a key partner for KLM and Cityhopper over the past 10 years. Our costumers appreciate the E190 and E175." The regional Dutch arm has been an important customer for the Brazilian manufacturer, operating a fleet of 49 Embraer jets at the time of writing.
"The E2 would be a welcome addition to the KLM fleet, giving us greater capacity flexibility and help to manage down costs. In addition, the environmentally friendly E195-E2 also supports our sustainability goals with lower levels of noise and emissions," he added. The new E195-E2 consumes up to 30 percent less fuel than previous generation Embraer jets, while improving noise reduction levels.
Additionally, the new E195 variant can have capacity improvements for airlines, hosting up to three additional rows of seats without representing a weight increase, thanks to the use of lighter materials in the aircraft's cabin and structure.
Deliveries will commence in 2021 and orders will be added to Embraer's backlog. The manufacturer finished 2018 with a backlog of 368 aircraft, including 43 E190-E2 and 111 E195-E2.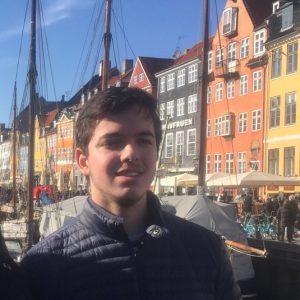 As a geography nerd, Jose has always been fascinated by the complexities of the airline industry and its ability to bring the world closer together. Born and raised in Peru, now studying in the UK. he has travelled around America, Europe and South East Asia. His favorite aircraft is the Boeing 767-300, which he has flown many times during his childhood; although now the A350 is slowly growing up on him.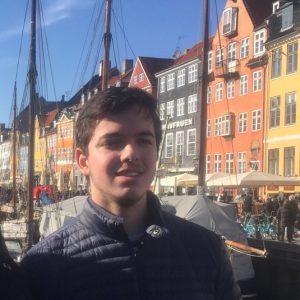 Latest posts by Jose Antonio Payet (see all)