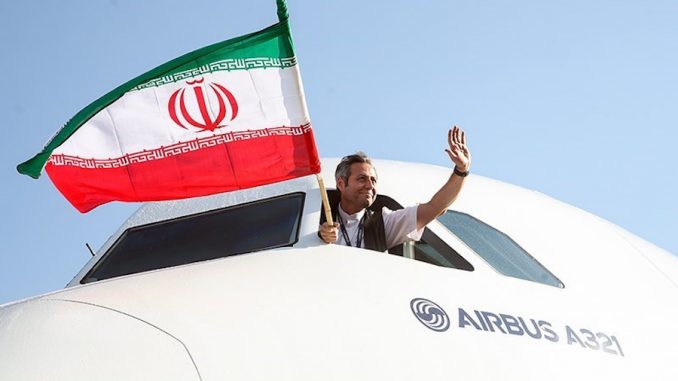 The U.S. Federal Aviation Administration (FAA) has issued a Notice to Airmen (NOTAM) to all U.S. air carriers, commercial operators and those pilots issued with FAA airman certificates prohibiting overflying the Persian Gulf and Gulf of Oman due to "heightened military activities and increased political tensions." The order comes after several days of events which have seen the U.S. President condemn Iran for the shooting down on Wednesday of a "U.S. unmanned aircraft system" and the alleged mining of neighboring waters by Iran.
Though the NOTAM is specific in its prohibition for U.S. pilots and airlines, international carriers have taken notice and are rerouting aircraft as a precaution. Etihad Airways, Emirates Airlines and flyDubai who all operate from the United Arab Emirates peninsula which is bordered by both the Persian Gulf and the Gulf of Oman have all adjusted flight routes. The specific area of restriction is the overwater area of the Iranian controlled Tehran Flight Information Region (FIR).
The airlines have issued statements outlining their responses to the situation: "Safety is paramount to Etihad Airways, and together with the [U.A.E. General Civil Aviation Authority], we have agreed to change a number of the flight paths we operate to and from the Arabian Gulf." Emirates Airline advised that "in light of the current situation, Emirates has taken precautionary measures including rerouting all flights away from areas of possible conflict."
Carriers from outside the region have also responded, including some whose home bases are not even remotely close to the region. Cathay Pacific, Qantas and British Airways have said they will also adhere to the FAA prohibition and reroute their services whilst KLM, Norwegian Air Shuttle and Air France advised they will monitor the situation though they do not fly over the affected airspace.
Qatar Airways will have a more difficult time to reroute flights as they have been subject to a land, sea and air blockade by Saudi Arabia, the U.A.E. and Bahrain since 2017. The airline's eastbound and westbound flights rely heavily on access to Iranian airspace and an escalation of events in the Gulf would further negatively impact the carrier's operation. Qatar's daily flights to the United States frequently traverse Iranian airspace.
Since the blockade, Qatar's flights have had hours added to flight times resulting in significant fuel consumption increases. For example, the flight from Doha to Khartoum has seen its duration increase by almost 2 and a half hours.
Meanwhile, the closure of eastern Pakistani airspace has been extended for the third time and will be reviewed again on June 28. The airspace above Pakistan has been restricted since late February after escalating tensions with India affecting a number of international carriers and impacting negatively on customer journeys. Unfortunately, Pakistani passengers have had to utilize services via the Gulf to reach destinations in Southeast Asia and this week's FAA order will now also further impact travel.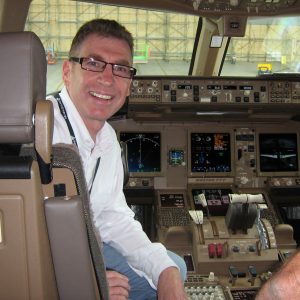 John has always had a passion for aviation and through a career with Air New Zealand has gained a strong understanding of aviation operations and the strategic nature of the industry. During his career with the airline, John held multiple leadership roles and was involved in projects such as the introduction of both the 777-200 and -300 type aircraft and the development of the IFE for the 777-300. He was also part of a small team who created and published the internal communications magazines for Air New Zealand's pilots, cabin crew and ground staff balancing a mix of corporate and social content.

John is educated to postgraduate level achieving a masters degree with Distinction in Airline and Airport Management. John is currently the course director of an undergraduate commercial pilot training programme at a leading London university. In addition he is contracted as an external instructor for IATA (International Air Transport Association) and a member of the Heathrow Community Fund's 'Communities for Tomorrow' panel.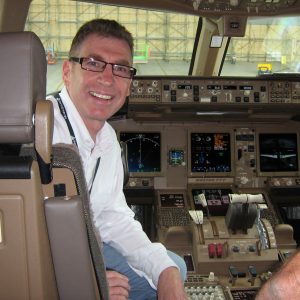 Latest posts by John Flett (see all)