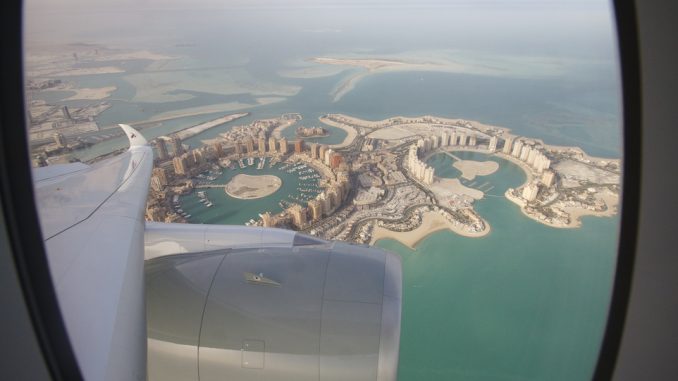 Whether you're a weathered business flyer or someone with a serious case of wanderlust, you know what it's like for the average Australian: if you want to get anywhere, it's going to take you a while. 6-hour flights are simple short-hauls in our world.
This means that for the Aussie frequent flyer, the run-of-the-mill bag of tricks espoused by the average tourist is not enough. When you feel you spend more time in the clouds than on the ground, you're going to need a little something extra. For those of you that are in the same boat (or flight!), these tips will get you to your next destination safely and with a tad more comfort.
SeatGuru
Business Class paid for by the company? Or just that much cash that you can head straight to First Class? This tip isn't for you. For those of you that still go Economy, this tip is absolutely golden, and it's called: SeatGuru (I swear I don't work for these guys!).
This website is known by all frequent flyer purists and is an essential part of my travel preparation plans. SeatGuru will show you a visual map of your plane and point out the best and worst seats. You can choose based on legroom, probability of sitting near babies, and the prime seat to avoid toilet traffic.
Airport Parking
Thieves are a sneaky bunch and leaving your vehicle unattended for any longer period of time leaves it particularly vulnerable to those with a less scrupulous character. For the weary traveler, the most convenient and safest option is the airport carpark and the following are some of the reasons I always opt for one when traveling:
It's cheaper than you think. Airport parking has the reputation of being incredibly expensive, but this doesn't have to be the case. Even in Australia's most expensive city, for example, you can get around this by using an online service provided by Parkos that allows you to find affordable and safe Sydney airport parking.
Public transport to the airport can be a bit of a pain, while taxis aren't always the most reliable or affordable. Driving to the airport is perhaps the most convenient and stress-free way of catching your flight.
It's safer. As I've already alluded to, airport parking is simply safer. Unless you have your own garage or secure condo parking, I highly recommend this option.
Transiting? 6 Airports with Free City Tours
This may have been one of my favorite "discoveries". Transits were the bane of my frequent flyer life, mildly eased by stuffy lounges serving lukewarm lagers and peanuts (more on that later).
Until I found free city tours. Yes, if you are a transit passenger with a layover that's 5 hours or longer, you may be in line to get a complimentary transit tour. I've split journeys like this on purpose, giving me the chance to recharge and squeeze in a little extra sightseeing. To my knowledge, these are the places that offer them (there may be more):
Doha, Qatar. Hamad International Airport.
Singapore. Singapore Changi Airport.
Seoul, South Korea. Incheon International Airport.
Taipei, Taiwan. Taoyuan International Airport.
Tokyo, Japan. Narita Airport.
Istanbul, Turkey. Ataturk International Airport.
Double Up on Points
I don't care which company you are: if you give me frequent flyer points, I'm all yours. The first thing you need to do is get on a basic frequent flyer program. That's your clear Step 1. To get to Frequent Flyer Veteran level, I recommend a travel credit card.
Now, if you have had issues with credit cards in the past: stop. The benefits of frequent flyer programs are insignificant if you start paying interest. However, if you're past your credit card spending spree phase of life (it personally took me a while!), then I can't recommend travel credit cards enough. You not only get points in addition to your frequent flyer program, you can also expect a bunch of bonuses (sign up, recharge, etc.).
The best thing to do is to pay your work flights on your own card and to get it reimbursed by your company. All the points with 0 spent. And that's true travel bliss.
Lounge Access is Worth It
Don't fight for seats in the main airport lounge. In many airports they're dingy, falling apart, and you'll constantly worry about your possessions. Accusations of diva and spoilt have been thrown in my direction, but my retort is this: decent lounge access isn't that expensive, yet it makes your trip far superior.
You can either opt for the pay-per-use varieties, or join a lounge club. The latter gives you access to a bunch of them all over the globe. Do your research and go for a decent one; some can be seriously subpar and little better than the free options available. The best ones offer showers, free snacks and drinks, and a comfortable place to sit for a few hours. Singapore's Changi beats anything I've seen, with gorgeous rainforest showers that will make you forget you're in an airport.
And there you have it; you're ready to hit the skies with a little more knowledge in your pocket. You can call 'em hacks, tips, or secrets. Whatever your terminology of choice, these tips will help you become a bona fide travel pro.
AirlineGeeks.com began in February, 2013 as a one-man (er… teenager, rather) show. Since then, we've grown to have 20 active team members, and yes, we're still growing. Some of us are looking to work in the aviation industry as professionals when we grow older. Some of us are still trying to decide what we want to do. That's okay though, because we're all here for the same reason: we love the airlines. We're the youngest team of airline industry journalists out there.
Latest posts by AirlineGeeks.com Staff (see all)