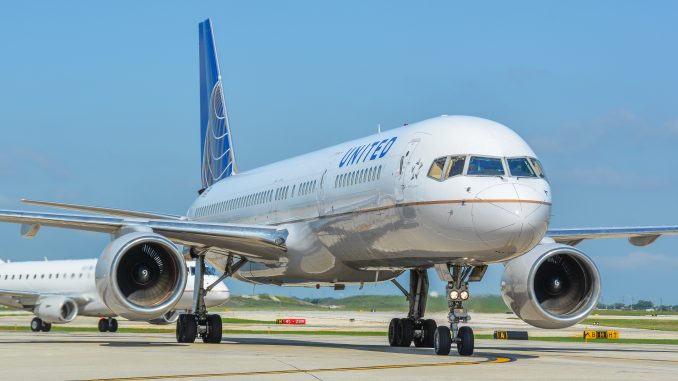 More than thirty years after its delivery to launch operators British Airways and Eastern in 1983, there is no doubt the Boeing 757 has had a significant impact in the development of aviation in the world today. With more than 1,000 frames produced throughout its 20 years production life span, the aircraft has been hugely successful in enabling airlines to exploit more short and medium haul routes, providing the lowest fuel burn per seat at the time, thanks to its new engines with high by-pass ratio, lighter weight and enhanced wing design.
Rather sooner than later the aircraft became a popular choice for carriers crossing the Atlantic with its range of up to 4,100 nautical miles. 
Today all the big three U.S. carriers still operate sizable 757 fleets within the U.S. and to destination throughout Europe and The Americas. AirlineGeeks calculated the longest passenger routes in the world operated by the 757. 
La Compagnie EWR-NCE 4001 Miles
La Compagnie started flights in 2014, extending the novelty of an all-business class aircraft that started with British Airways' A318 service between New York and London. The new French airline began offering flights from Newark across the pond to London, 3,460 miles away, and Paris, 3,649 miles away, using a small fleet of secondhand Boeing 757-200s. The French carrier axed flights to the U.K. in 2016 and moved its operations in Paris to Orly Airport in 2018.
In May 2019, the airline received the first of its A321neos used for flights between Newark and Paris. With a Boeing 757-200 being freed up by the delivery of its successor, La Compagnie launched flights from Newark to Nice in the French Riviera. The flight takes seven hours and 30 minutes in the eastbound direction and taking up to nearly nine hours on the way back.
When not operating this four times weekly service, the aircraft operates a second service on Le Compagnie's signature route between Newark and Paris.
United Airlines EWR-ARN 3,930 Miles
United takes the runner up position as the longest 757 flight operator. The Chicago-based carrier flies daily between its hub in Newark and Stockholm, Sweden with an internationally configured Boeing 757-200. The flight time is blocked at 8 hours and 10 minutes on the way out and 8 hours and 50 minutes on the way back. 
United Airlines IAD-MAD 3,815 Miles
United rotates it's internationally configured Boeing 757-200s across its hubs on the East Coast to serve smaller European focus markets from those cities. In this way, the airline is able to offer nonstop flights between Washington and Madrid with flight times of approximately eight hours.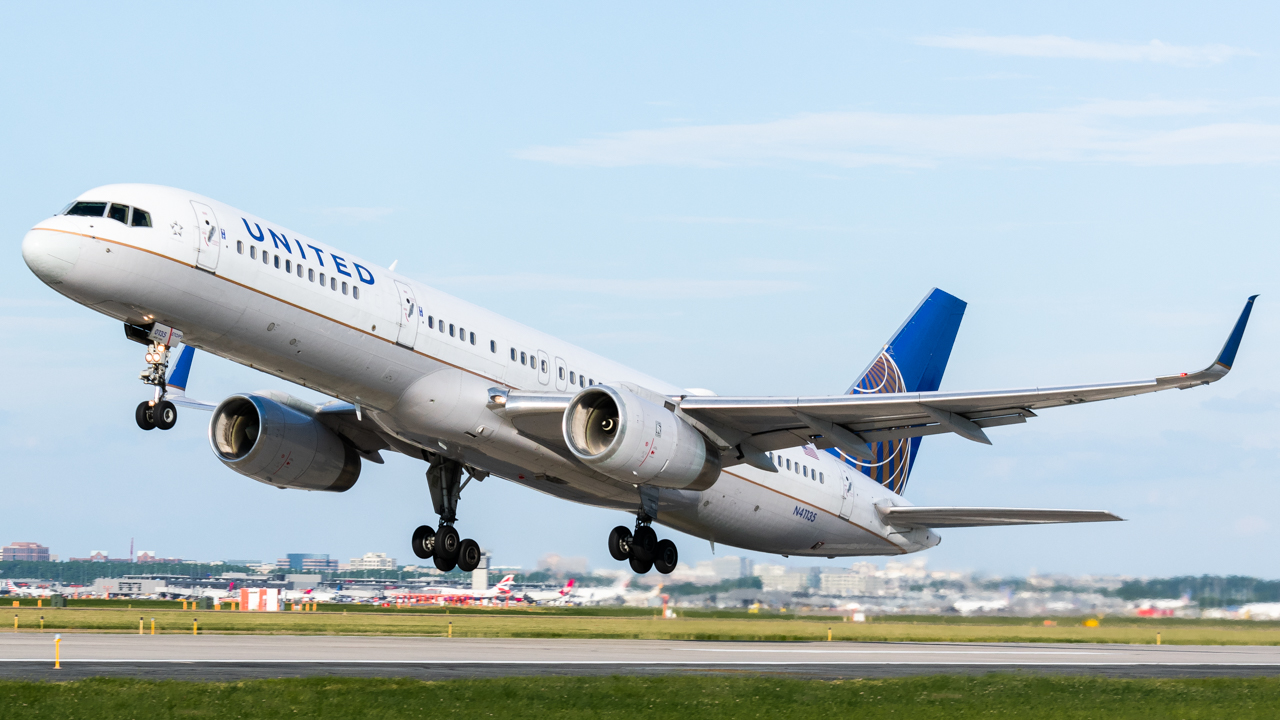 American Airlines DFW-KEF 3,742 Miles
Back in 2017, American became the last of the U.S. major airlines to launch flights between the U.S. and Iceland, launching seasonal service between its home in Dallas Fort Worth and the capital of Reykjavik. Service runs throughout the summer from June 7 until Oct. 26.
While initially, some industry analysts cataloged the new service as a move for American to protect from growing competition from Icelandic carriers offering inexpensive flights between the U.S. and Europe, the service seems to be performing well. With both Icelandair and the now-defunct WOW air pulling out of Dallas throughout 2018, American is the only operator connecting both cities, taking advantage of the growing seasonal tourism market between the U.S. and Iceland.
Icelandair PDX-KEF 3,738 Miles
Iceland's flag carrier, Icelandair, strives to provide efficient connections between North America and Europe through its hub in Reykjavik. The popular Icelandic carrier serves 13 North American cities including New York, Minneapolis and San Francisco using a fleet of Boeing 757s in its 200 and 300 variants as well as Boeing 767-300s. Two of its U.S. routes operated by the single-aisle make the top ten, with the longest being its service to Portland tuning six times a week. 
Aer Lingus MSP-DUB 3,735 Miles.
Ireland's flag carrier Aer Lingus has a fleet of four Boeing 757-200s crossing the pond as they fly from Dublin to Philadelphia or from Shannon to Boston and New York. However, the Shamrock carrier's 757 do venture a bit further into North American land, connecting Dublin with Minneapolis/St Paul six times a week.  The new route was inaugurated on July 1, becoming the sixth European destination served from the Minnesota capital.
United Airlines ORD-EDI 3,716 Miles.
United flies daily from its home in Chicago and the city of Edinburgh, Scotland. Despite being outpaced by newer and more efficient airliners, the 757-200 continues to be the adequate equipment for United on these secondary international routes, offering the right seating capacity with 169 seats arranged in a two-class, three-cabin configuration with 16 B/E Aerospace Diamond seats in United Polaris, 45 economy plus seats stretching up to the emergency exit rows and 108 standard economy seats arranged in a 3-3 layout. 
United Airlines IAD-LHR 3,678 Miles.
With evening London-bound United departures operated by a 777 and a 787 Dreamliner, United also flies an eastbound daytime flight between the capitals of the U.S. and Great Britain every day. The flight leaves Dulles at 8:15 a.m. arriving at Heathrow at 8:55 p.m., where the aircraft spends the night. Then the return flight departs London at 7:30 a.m. the following morning arriving back at Washington at 10:55 a.m. after a flight time blocked at eight hours and thirty minutes.
United Airlines ORD-DUB 3,674
 Miles
Dublin sees a handful of Boeing 757, with all the major U.S. carriers operating flights from its East Coast hubs in cities such as New York, Boston and Washington. United goes an extra stretch and connects the Midwest with the Irish capital using its Boeing 757-200. Meanwhile American and Aer Lingus also serve the route, using a newer and larger Boeing 787-8 Dreamliner and A330-200, respectively.
Delta Air Lines JFK-AGP 3,658 Miles
Unlike United, Delta prioritizes its 111 Boeing 757s in domestic and more short-haul international flights in favor of larger widebody aircraft on longer transatlantic hops. Nevertheless, the airline uses the type to connect its hub at New York's John F. Kennedy with a small number of European destinations. With one of them being its daily departure to the Spanish coastal city of Malaga. Flights take approximately 6 hours and 45 minutes eastbound and 7 hours and 30 minutes flying towards the west. 
United Airlines EWR-LIM 3,631 Miles
United has been sticking to the 757 for its daily flights between Newark and Lima for a good while and there doesn't seem to be any indication of that changing. The flight takes approximately seven hours and a half departing Newark Liberty International Airport at 2:35 p.m. arriving in Lima at 9:35 p.m. departing back for Newark at 10:55 p.m. and arriving back at the airline's New Jersey hub at 7:50 a.m. the following morning.
Icelandair KEF-SEA 3,622 Miles
With Icelandair serving quite a few destinations in the West Coast, it is not a surprise at least a couple make the longest flights operated by the 757 list.  During the peak summer season, the Icelandic carrier operates two daily flights to Seattle, with a blocked flight time of 7 hours and fifteen minutes heading east and 7 hours and 45 minutes flying back to the U.S. Oddly, flights are closely timed together, departing Seattle just fifteen minutes apart from each other. 
American Airlines MIA-BSB 3,599 Miles
Back in November, American announced that its longest Boeing 757 route between Miami and Brasilia would operate using the Boeing 737 MAX 8 as of May 4, attributing the change to poor capacity performance on the route. However, with the global MAX grounding, the route continued to be operated by American's internationally configured Boeing 757-200s with 176 seats in a two-class configuration. Business Class is made up by 16 B/E Aerospace Diamond seats.
American also flies the 757 to other smaller markets in Latin America such as Lima, Peru and Santa Cruz de Sierra, Bolivia. 
Note: All flight times are scheduled and are subject to change. In addition, aircraft type on certain routes can change for operational reasons.
The article was updated on July 16 at 1:11 p.m ET to correct an error on the displayed units of measure and make an addition to the route rankings.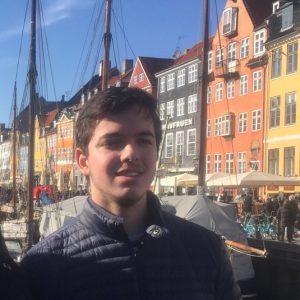 As a geography nerd, Jose has always been fascinated by the complexities of the airline industry and its ability to bring the world closer together. Born and raised in Peru, now studying in the UK. he has travelled around America, Europe and South East Asia. His favorite aircraft is the Boeing 767-300, which he has flown many times during his childhood; although now the A350 is slowly growing up on him.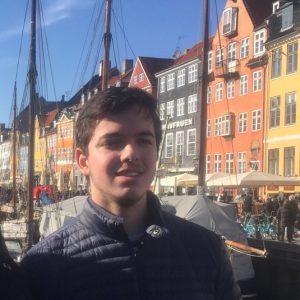 Latest posts by Jose Antonio Payet (see all)