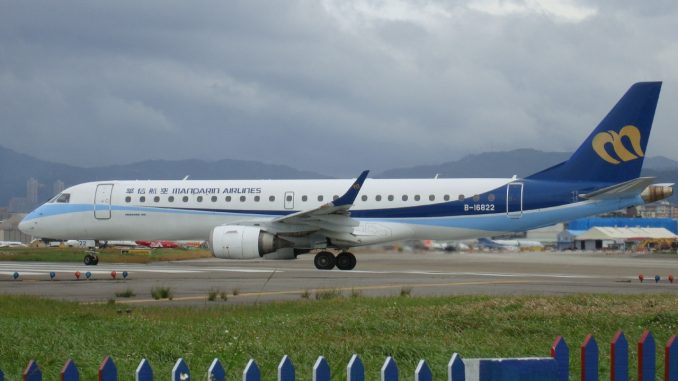 Mandarin Airlines, a subsidiary of China Airlines, will be launching a new charter service from its Taichung hub in central Taiwan to Tottori in Japan's Chugoku region beginning Sept. 4, 2019. The new non-stop flights will operate two times a week on Wednesdays and Saturdays.
The two round-trip charter flights will be operated using an Embraer ERJ-190 aircraft carrying 104 passengers in an all economy class configuration. The total flight time is approximately 2 hour and 50 minutes each way, according to Mandarin Airlines.
The outbound flight leaving Taichung departs at 7:00 a.m. and arrives at Tottori Airport at 10:50 a.m. The aircraft makes a quick turn-around at Tottori leaving at 11:50 a.m. The flight arrives back in Taichung at 1:45 p.m.
Tottori is Mandarin Airlines' third non-stop destination in Japan. The Taipei-based carrier flies regularly to Tokyo-Narita and Okinawa from its Taichung hub. At Taoyuan International Airport, however, the airline doesn't have any flights to Japan – as they are all operated by China Airlines and its low-cost subsidiary, Tigerair Taiwan.
Although the airline has once operated flights to different destinations across Japan from Taoyuan, at the present moment, the airline is only committed to international destinations in China.
With Tottori being a new charter service, Mandarin Airlines plans to collaborate with travel agencies to promote its new route and Tottori tour packages. The airline will be highlighting the Japanese region's unique recreational activities available for visitors, such as camel riding and sand boarding. Tottori is most well-known for its sand dune system along the coast of the Sea of Japan.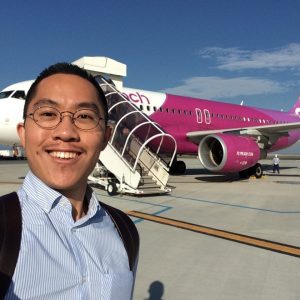 Most people hate long flights or overnight layovers, but Albert loves them. The airport and flying parts of traveling are the biggest highlights of any trip for him – as this avgeek always gets a thrill from sampling different airline cabin products and checking out regional developments happening at local U.S. airports. He's flown on almost every major carrier in the U.S. and Asia Pacific, and he hopes to try out the new A350s soon.

Albert recently completed his undergraduate studies in Business Accounting at USC in Los Angeles and he is currently recruiting for a corporate analyst position at one of the U.S. legacy carriers. During his college years, he interned at LAX for Los Angeles World Airports working behind-the-scenes (and on the ramp) in public relations and accounting. Outside of writing for AirlineGeeks, he enjoys trekking the Hollywood hills, visiting new hotspots throughout SoCal, and doing the occasional weekender on Spirit Airlines.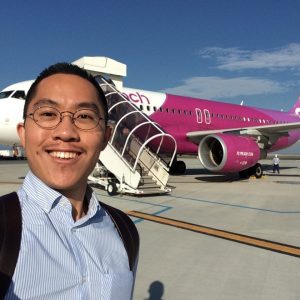 Latest posts by Albert Kuan (see all)