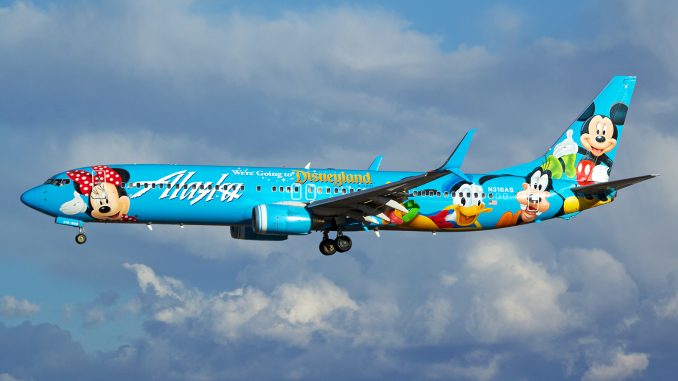 JustDisney.co, a Walt Disney fan site, released a false rumor about a Disney airline. While the story was confirmed by Disney to be indeed false, the topic is interesting.
The story that The Walt Disney Co is possibly taking a dive into the airline industry in 2021 broke on June 29 and was picked up by members of the media on July 22. Announced by the site, Disney was said to "acquire smaller regional airlines" to operate flights to Orlando from destinations including Chicago, Los Angeles, New York, and Detroit, according to the site.
The rumor is not too far stretched. The Burbank, California-based multimedia company already serves their guest well in the transportation sector with Disney's Magical Express, a shuttle from the Orlando International Airport to the Walt Disney World Resort. From land to sea, Disney Cruise Line provides a Disney themed experience on the water while transporting passengers to various destination hot spots in the Caribbean, Bahamas, Mexico, Europe, amongst other locations.
The fansite also rumored that the Walt Disney airline would include Disney's new streaming service, Disney+, set to debut in November 2019, to all passengers. In addition, Mickey Mouse themed ice cream bars, churros, and fruit bars are set to options for inflight snacks. There was also said to be Disney characters who would appear on board or at the gate to entertain passengers before their flight. All of which seems completely plausible.  A rumored complimentary checked bag will be given to those passengers with a Disney resort reservation, however, it does seem a little far stretched but it is a great idea.
Rumor aside, is it a good idea for Disney to run an airline?
From a business standpoint, I think it is genius. With their own airline, Walt Disney can be the sole point of contact for customers traveling to Disney theme parks. Disney can monopolize the amusement park experience by not only running the parks, the resorts, and the shuttles to/from the airport, but now can also be their ride to MCO.
With passengers only dealing with Disney and cutting the middle man of airlines, the company gains more control of the customers' emotions on the trip. If a passenger experiences a delay or canceled flights on another carrier, for some, it could ruin the trip. While it is not always the airlines' fault, the carriers usually do not offer much to brighten the passenger's day after a delay or cancelation. However, if Disney were to use characters at the airport as the rumor mentioned, they can use them to entertain and distract passengers during a delay or cancelation.
I also see this as an opportunity to really win over passengers by being flexible with passengers' resort and hotel bookings in the event of a cancellation. By being able to rebook resort and hotel bookings for little or no cost, I imagine more people would book the Disney airlines versus booking their competitor. Of course, there is always the possibility of weather, air traffic control, or mechanic delays when it comes to air travel so I believe by offering a flexible resort or hotel bookings, potential customers will be more likely to book their air travel with Disney.
In theory, I like the idea of Disney creating its own airline. It is good marketing for the company and adds more competition and variety to the airline market. But that is just it, the competition in the cities of interest is very hard. If Disney were to look at hub airports such as LAX, ORD, and LGA as the rumor mentioned, they would be faced with some steep competition. These airports already cover the Orlando market very well, with 11 daily nonstop flights from Chicago's O'Hare.
From the New York area? Over 40 nonstop flights to MCO! To compete with other airlines at these airports, Disney would have to keep their ticket cost fairly low. I do find it hard to believe that they would do this based on their park and resort fairs. However, offering a free checked bag for passengers with a resort or hotel booking would be a good way to reel in customers.
While Disney World brings in an average of 52 million customers a year, according to Magicguides.com, I believe a Disney airline would need to operate flights to most, if not all, of their theme parks and even possibly their port cities for the Disney Cruise Line. Having parks in locations worldwide would give the Walt Disney Company plenty of room to grow and operating to their port cities gives them that much more opportunity.
One issue I see with acquiring said regional airlines would be their fleet type and size. Because of the potential for a Disney airline to gain a lot of passengers, in particular, families with children, I would see larger aircraft such as Boeing's 737 or 757 families, or the Airbus A320 family, not the smaller Embraer and Bombardier regional jet families that regional airlines operate. I would imagine if this rumor was real, Disney would need to look into a larger fleet type and stay away from the regionals.
As I mentioned, from a business standpoint on paper, operating an airline is a great strategy. However, logistically it is a lot of work. I believe Disney could actually create their own airline someday and be successful. As for now, let the current airlines handle air transportation and let Disney do what they do best, entertain.
Matthew Garcia became interested in aviation at the age of 12 when he installed Microsoft Flight Simulator X on his computer. He was instantly "bitten by the bug" and has been in love with aviation ever since. Matthew took his first introductory flight in 2013 and began normal flight training in February of 2015. Over the years, Matthew's love and knowledge for aviation has grown tremendously, mainly due to FSX. Garcia flies highly advanced aircraft in a professional manner on a highly complex virtual air traffic network simulating real world flying. In 2016 Matthew achieved his private pilot certificate from the FAA. Now he studies journalism at the University of Nebraska at Omaha.
Latest posts by Matthew Garcia (see all)