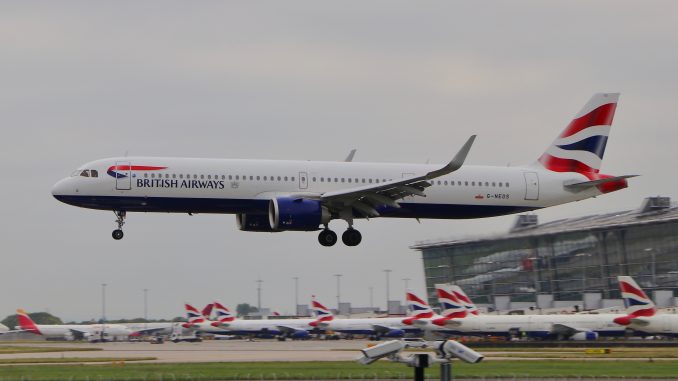 British Airways has lost a court battle with a pilot union over the legitimacy of a potential strike over pilot pay. The injunction intended to block a planned walkout by up to 93 percent of the union members, which totals around 4,000 pilots.
The British Airline Pilots Association (BALPA) announced on Monday its intention to strike this summer period following a ballot of BA pilot members after talks with the airline, which began in late 2018, failed to reach a satisfactory conclusion.
What the Strike is About
The strike is due to pay. The airline has offered the workforce a pay rise of 11.5 per cent over three years, which the airline says is 'well above the rate of inflation.' The union, on the other hand, disagrees.
2009 saw tough times in the aviation industry following the global recession, with British Airways not immune to the downturn. The airline made a loss of £230 million and in response, pilots agreed to take a 2.6 percent  pay cut as well as a productivity cut of around eight percent to assist the company's finances.
The union also wants, on top of a revised pay offer, a greater profit share scheme for its members, which other airlines in the UK offer, as well as a share buyback scheme.
Negotiations between the airline and the union representatives have been ongoing since last November. In February the airline returned to the discussion room offering a pay rise of 2.7 percent which the unions rejected. The revised pay deal currently on offer has now been accepted by two other unions representing other workers within the airline.
What Was The Result of the Strike
BALPA, which represents 85 percent of the airline's flight crew totaling to almost 4,000 pilots, received a 93 percent vote in favor of strike action from their members following a 90 percent turn out.
Following the result announcement last week the union's General Secretary, Brian Strutton said: "This strong result demonstrates the resolve of BA pilots and shows BA that it must table a sensible improved offer if a strike is to be averted. Sadly three days of ACAS talks have not moved the company's position one iota. Settlement of this dispute is in BA's hands."
Airline Response: Court Cases
In response to the strike intention, the airline condemned the decision of the union and its members and took the decision to a High Court requesting an injunction to block any potential strike action on the grounds of a technicality of the ballot. That injunction request was dismissed by the High Court, leading the airline to turn to the Court of Appeal.
The airline attempted to persuade the appeals panel that the ballot was issued incorrectly and against trade union laws. However, the judge presiding over the appeal disagreed with the airline and threw the case out.
A British Airways spokesperson speaking to the AviationTribune said: "We are disappointed that the pilots' union, BALPA, has chosen to threaten the holidays of thousands of our customers this summer with unprecedented strike action."
In response to the court decision, BALPA's Brian Strutton said: "The Court of Appeal has today rightly dismissed BA's attempt to injunct this industrial action on a technicality."
"BA's attempt to defeat the democratic view of their pilots in court, rather than deal with us across the negotiating table, has sadly wasted huge amounts of time and money that could have been put into finding a peaceful resolution. Now the window for negotiation and compromise is closing fast," he added.
How Will the Strike Affect the Airline and Passengers
British Airways earns a revenue of around £35 million a day, which will be put into jeopardy if pilots do decide to eventually strike. BALPA insists the cost to settle the pay dispute would far outweigh any costs inflicted by even one day of strike action.
Passengers that end up flying on a day of an announced strike would expect to be offered to change their travel dates or to cancel their journey and receive a full refund. Any long haul passengers booked onto a flight that would be canceled within 14 days notice would be entitled to €600 compensation according to European law.
Moving Forward
The law for strike action requires 14 days notice to be given to the company affected by a potential walkout. BALPA has decided to hold off announcing any dates for strikes giving renegotiations another chance.
"BALPA wants to resolve this matter through negotiation and so we are not announcing strike dates. Instead, we have called on BA to hold further talks at ACAS (Advisory, Conciliation and Arbitration Service) and they have agreed to meet at ACAS today and for the rest of this week for one last try to resolve this dispute by negotiation."
"We have spent four days in talks at ACAS already, and BA refused to move their position one iota. But we hope they now recognize the seriousness of the situation and will work positively with us to find a way forward."
"We are not announcing strike dates today. In any event, we are required by law to provide BA with 14 days' notice of any proposed strike action."
AirlineGeeks.com began in February, 2013 as a one-man (er… teenager, rather) show. Since then, we've grown to have 20 active team members, and yes, we're still growing. Some of us are looking to work in the aviation industry as professionals when we grow older. Some of us are still trying to decide what we want to do. That's okay though, because we're all here for the same reason: we love the airlines. We're the youngest team of airline industry journalists out there.
Latest posts by AirlineGeeks.com Staff (see all)