British Airways has begun commercial services with their brand new Airbus A350-1000 aircraft. The inaugural flight took off on Monday from London Heathrow Airport bound for Madrid. The aircraft will initially operate twice a day on the Heathrow to Madrid route for crew training and familiarization. The airplane, registered as G-XWBA, will be joined by a second A350 next month.
British Airways plans to add the aircraft to existing routes initially before launching new routes with the versatile aircraft. Starting September 2, the aircraft will be put on the Heathrow to Dubai route, and from October 1 the Heathrow to Toronto route.
Additionally, the aircraft will be added to the Tel Aviv and Bangalore routes towards the end of 2019 and beginning of 2020. The airline has an initial order with Airbus for a total of 18 Airbus A350-1000 aircraft.
The airline plans to use the aircraft to help replace the aging fleet of Boeing 747-400s. The new A350 will have nearly the same capacity as BA's Boeing 747s, however, the aircraft burns about half as less fuel per hour as the jet its replacing.
The A350 will have a three cabin layout with 331 seats, including a brand new business class cabin. British Airways will be introducing the new business class across its fleet over the next four years.
British Airways has become the third commercial operator of the Airbus A350-1000, behind fellow oneworld carriers Cathay Pacific and Qatar Airways. The airline currently has around 30 flight crew members trained on the aircraft, with most coming from the Airbus A320 pool of pilots.
The new aircraft will help the airline reduce costs and expense as it prepares for the uncertainty of the United Kingdom's exit from the European Union.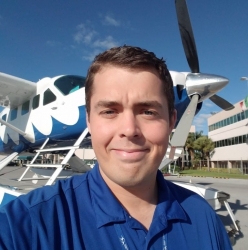 Daniel has always had aviation in his life; from moving to the United States when he was two, to family vacations across the U.S., and back to his native England. He currently resides in South Florida and attends Nova Southeastern University, studying Human Factors in Aviation. Daniel has his Commercial Certificate for both land and sea, and hopes to one day join the major airlines.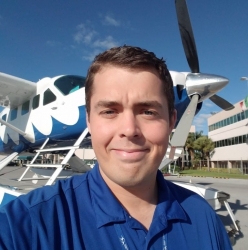 Latest posts by Daniel Morley (see all)