After two consecutive days of pro-democracy protests in Hong Kong against the Chinese extradition bill causing the disruption of more than 450 flights, the city's airport has resumed normal operations.  As of Wednesday morning authorities have removed protesters occupying the terminal area and other areas interfering with passenger use.
Operations were first suspended on Monday from 6 p.m. local time until Tuesday morning following rising tensions between demonstrators and police forces, after protesters accused police of shooting a woman with beanbag round.
Although the airport was set to re-open at 6 a.m. on Tuesday, growing demonstrations caused authorities to cease operations in the afternoon, as protesters congregated in the check-in area restricting passenger flow.
On Tuesday alone, over 300 flights were cancelled, as passengers were blocked access by demonstrators, unable to check-in or clear security.  Check-in counters were closed again at 4:30 p.m., while incoming flights into Hong Kong were not cleared for landing.
CNN reports say protestors have not been directly violent against passengers. However, one individual, presumed to be an undercover Chinese official was injured.
Finally, after 48 hours of civil unrest on the airport's premises, Hong Kong airport authorities were granted a judicial injunction to remove protesters from the airport on Wednesday morning according to the South China Morning Post.
Flights were resumed at noon local time, with a small number of cancellations in place throughout the rest of the day. Only departing passengers will be allowed into the terminal to prevent protests from disrupting operations again.
Hong Kong's largest carrier, Cathay Pacific, has issued several statements condemning illegal protests in Hong Kong alight growing pressures from Chinese authorities over events compromising company's stakeholders.
On Friday, the Chinese Civil Aviation Authority (CCA) issued new measures against Cathay Pacific, banning staff who had supported illegal protests from flying into Mainland China and over Chinese airspace.
Additionally the Hong Kong-based carrier is now required to submit the names of cabin crew that will fly into mainland China airports and has instructed its staff to co-operate with additional checks by Chinese authorities.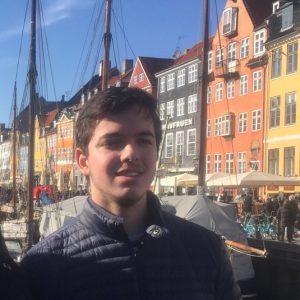 As a geography nerd, Jose has always been fascinated by the complexities of the airline industry and its ability to bring the world closer together. Born and raised in Peru, now studying in the UK. he has travelled around America, Europe and South East Asia. His favorite aircraft is the Boeing 767-300, which he has flown many times during his childhood; although now the A350 is slowly growing up on him.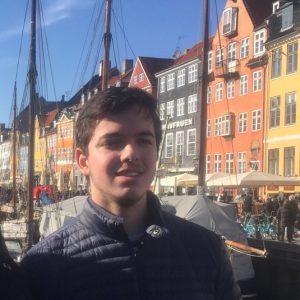 Latest posts by Jose Antonio Payet (see all)