Jeddah-based Saudia is expecting to take delivery of its first 787-10 Dreamliner within the next few months after HZ-AR24 rolled out of Boeing's Charleston paint shop in mid-July. The aircraft will be the first of three 787-10s to join the Saudia fleet this year. Seven more of the largest Dreamliner variant will be delivered to the Saudi Arabia national carrier next year as well.
According to Routesonline, preliminary filings by Saudia in the global distribution system (GDS) indicate that the 787-10 will operate on the Jeddah to Kuala Lumpur route beginning on March 29, 2020. The new aircraft is currently scheduled to fly the SV840/841 and SV834/835 rotation, though the latter is not yet available for reservation.
Onboard the densely configured 357-seat aircraft, Saudia will offer a 24-seat business class cabin and 333 economy seats. For comparison, Singapore Airlines has 337 seats onboard its regional 787-10s.
It is unclear at this time if Saudia will stick to the popular B/E Aerospace Super Diamond reverse herringbone seat in business class which it currently offers onboard its 787-9. This is the same seat found in business class on Air Canada, China Airlines, select Qatar Airways Airbus jets and the new British Airways Club suite.
Saudia currently flies a fleet of 13 787-9 Dreamliners featuring 24 business class seats and 274 economy seats. The airline utilizes its 787-9s to multiple destinations in Asia, Africa and Europe, including Kuala Lumpur, Mauritius, Manchester, Madrid, Guangzhou and Dubai. The aircraft is also used on domestic flights between Medina, Jeddah and Riyadh.
Earlier this year, Saudia CEO Jaan Albrecht told Air Transport World that the airline is planning to place an order for more long-haul jets by the end of the third quarter. He said that the airline is contempt with its 777-300ER fleet and will most likely consider more Dreamliners or the Airbus A350.
Albrecht also noted that Saudia is considering adding more U.S. destinations. The airline is eyeing flights to Atlanta and Detroit, hubs of SkyTeam partner Delta. With the 787-10s reduced range, the aircraft's regional focus will allow Saudia to shift the 787-9 to focus on long-distance routes to destinations around the world including in the U.S.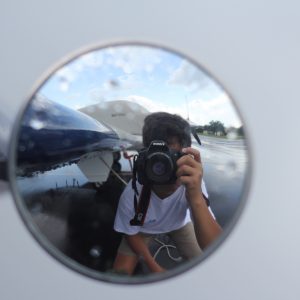 Mateen has been interested in aviation from a very young age. He got his first model airplane at six and has been airplane spotting since he was nine years old. He has always had a passion for aviation and loves learning about different aspects within the industry. In addition to writing for AirlineGeeks, Mateen is also an editor for his high school's newspaper. You can also find him on Instagram (@Plane.Photos) where he enjoys sharing his aviation photography with thousands of people everyday.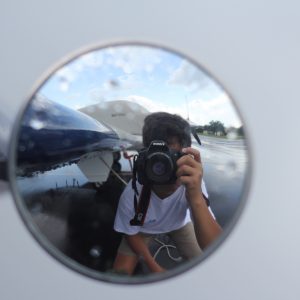 Latest posts by Mateen Kontoravdis (see all)