Scandinavian Airlines unveiled a new livery today for the first time in 21 years, with the design reflecting the carrier's evolution into next-generation aircraft as it prepares to receive its first A350 XWB in the coming months. The new design aims to reflect SAS' brand and cultural heritage while signaling its commitment towards making flying more sustainable.
The new livery wears light silver across the aircraft fuselage carrying a large silver and gray "SAS" towards the forward section of the aircraft's fuselage. The unique comes as more and more airlines embrace the "Eurowhite" liveries that feature little color on the fuselage, with only a few notable exceptions such as KLM that proudly colors its aircraft with its iconic light blue brand identity.
The engines now wear a mix of silver and blue that replace their current red, with "Scandinavian" written on the sides in blue. The rear fuselage and tail are painted in blue, the airline's signature color, along with a white "SAS" marked on the tail. The aircraft's belly will also hold a larger "Scandinavian" tag that hopes to make aircraft more recognizable from the ground.
With these changes, the Copenhagen-based carrier attempts to highlight a shift to more fuel-efficient aircraft that work towards making flying more sustainable, while at the same time mirror Scandinavia's minimalism in what they refer to as the "Scandinavian way." The first aircraft wearing the new colors are the fuel-efficient Airbus A350 XWB and Airbus A320neo.
SAS has been affected by the wave of the "flight shame" movement that sees growing popularity in Scandinavia where people question the environmental impact of flying. With Europe's advanced rail system and bus networks, there is a lean towards alternative modes of transport for short-haul travels or even reducing trips to those that are only essential.
The protest brought the need to show customers that the industry is committed to making air travel more sustainable. To do so, SAS has partnered with Airbus to research in hybrid aircraft, began working on biofuels and offer carbon offsetting for all of its flights.
SAS has an order of eight A350-900 XWBs which will begin flying in Jan. 2920. Additionally, the carrier is in the process of receiving 50 A320neos that are replacing its short-haul fleet made up of older A319s and A320s. The airline hopes to roll the new livery across its fleet by 2024.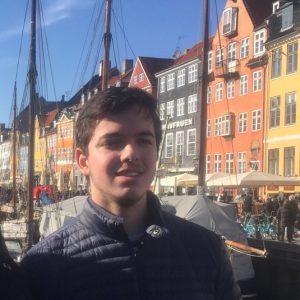 As a geography nerd, Jose has always been fascinated by the complexities of the airline industry and its ability to bring the world closer together. Born and raised in Peru, now studying in the UK. he has travelled around America, Europe and South East Asia. His favorite aircraft is the Boeing 767-300, which he has flown many times during his childhood; although now the A350 is slowly growing up on him.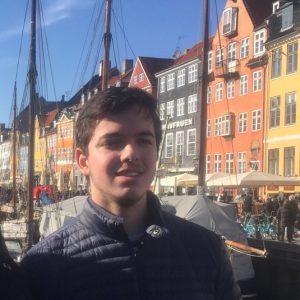 Latest posts by Jose Antonio Payet (see all)