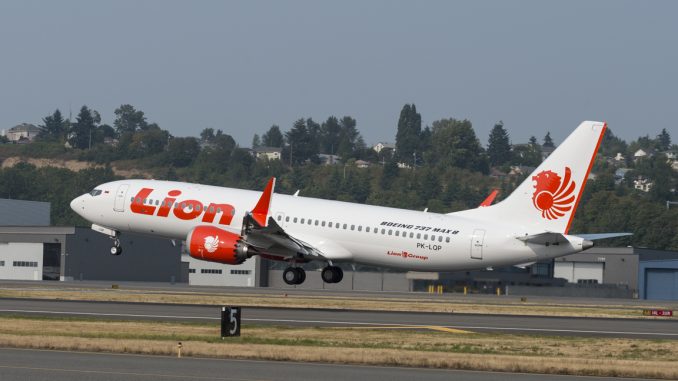 The Indonesian National Transportation Safety Committee (NTSC) has released its final report on the crash of Lion Air flight 610. The Boeing 737 MAX operating the flight crashed shortly after takeoff from Jakarta for a one hour flight to Pangkal Pinang. The crash sparked the beginning of a crisis for Boeing and the 737 MAX, with another crash in Ethiopia later grounding the aircraft worldwide with expectations for it not to fly until next year at the earliest.
The report noted multiple failures with the aircraft, crew and airline lead to the crash which claimed the lives of 189 people. The report found that the faulty indications read by the anti-stall Maneuvering Characteristics Augmentation System (MCAS) was derived from a sensor that was ordered from a Florida repair shop and that the aircraft should have never been released for flight. The previous crew had noted technical faults with the aircraft, but it was not properly recorded allowing for the flight to depart.
The NTSC report also noted that there were 31 pages missing from the airline's maintenance record for the aircraft. The crew was also found to have contributed to the crash due to poor communication in the cockpit as well as a poor flying record on the part of the first officer were contributing factors.  The report notes that the first officer failed to run through memory items for emergency checklists, as well as noting that the pilot had struggled through his training.
In the aircraft's final moments, the captain handed controls over to the first officer; however, he failed to properly brief the first officer on what was happening to the aircraft. The most important factor in the crash was the MCAS, which forced the aircraft's nose down thinking the plane was stalling. The MCAS was derived from a faulty angle of attack sensor in the nose, that made the aircraft's computers believe the aircraft was in a dangerously nose high attitude.
The same fault with the MCAS system is believed to have caused the crash of Ethiopian Airlines flight 302. The aircraft crashed in eerily similar circumstances just five months after the Lion Air crash. Since then, the Boeing 737 MAX has been grounded worldwide and Boeing has been under heavy scrutiny for allegedly overlooking potential issues. The NTSC has given recommendations to Boeing from its report which the company is evaluating.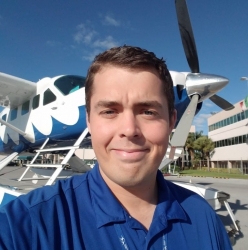 Daniel has always had aviation in his life; from moving to the United States when he was two, to family vacations across the U.S., and back to his native England. He currently resides in South Florida and attends Nova Southeastern University, studying Human Factors in Aviation. Daniel has his Commercial Certificate for both land and sea, and hopes to one day join the major airlines.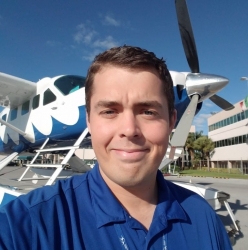 Latest posts by Daniel Morley (see all)