Thursday morning brought the release of Southwest Airlines' third-quarter results. While Chief Executive Gary Kelly brought forth a number of interesting statistics showing the airline continues to be financially and operationally resilient despite massive troubles that continue to plague the airline's Boeing 737 MAX fleet, that wasn't the most interesting tidbit to make it out of the call, at least in my eyes.
Instead, that title goes to something Kelly said when discussing those troubles. Kelly essentially said what before this year would have been unthinkable for the Dallas-based airline, that it might turn move its business across the Atlantic to purchase aircraft from Europe's Airbus.
Southwest, for years, has operated in ways that, at the same time, afforded it the efficiency of a low-cost carrier yet the service structure of a full-service airline, minus the first class. Much of that was centered around the 737 as the airline's workhorse.
Having one type of aircraft meant the airline could schedule its pilots and flight attendants schedule-wide without worrying who was certified on which aircraft type. It also meant mechanics only needed to know how to handle one aircraft and, as a result, maintenance became cheaper and more efficient. It also meant the airline could ensure passengers would have a near identical experience every time they stepped on a Southwest aircraft.
But now, in the wake of a crisis that has cost the airline hundreds of millions of dollars and will likely cost it hundreds of millions more,  Southwest is considering moving beyond its brand icon: the Boeing 737. While the airline and Boeing are still attempting to work out just how much Boeing will have to recoup the airline for its MAX-related losses, the manufacturer clearly will do all it can to remain the sole supplier of one of the largest Boeing operators in the world.
"We have been in constant contact with our customers to support them during this difficult time and our decades-long relationships are very important to us," Boeing said in a statement released shortly after Kelly's comments on the report. "We will continue to work closely with them to reach a fair and reasonable outcome."
Some have posited Southwest is only threatening to move some business to Airbus as a negotiating tactic, a ploy to help the airline earn as much money from its settlement with Boeing as possible.
And I think they're right.
Southwest is in a hole that is going to be pretty difficult to dig out of. It's just like when you're stuck in the Apple ccosystem. You know how by the time you have an iPhone that's backed up to iTunes on your MacBook Pro, there's no point in even considering getting the Samsung Galaxy because it just wouldn't work together? Well, that's where it looks like Southwest is. Stuck in the Boeing ecosystem.
The marginal cost of operating that first Airbus aircraft would just be too high, just like switching over to the Galaxy. The airline would need to retrain pilots, flight attendants and mechanics. It would also need to reconfigure some of its hangars and find ways to integrate an entire new aircraft into a system that was born and bred to specifically avoid that problem.
That's not to say those bonds are unbreakable, but assuming the MAX's problems are solved in the first quarter of 2020 as Boeing and airlines are predicting, you shouldn't expect to be flying a Southwest Airbus A320 out of Dallas Love Field anytime soon. Southwest and Boeing are in it together, whether they like it or not, for the long haul.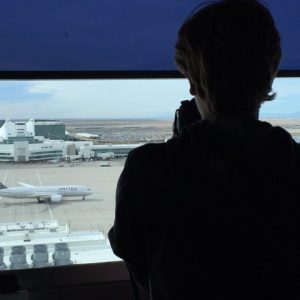 When he was just six months old, Parker took his first flight. From that point, he was destined to love aviation. His mom worked for Southwest Airlines much of his family have been frequent flyers on American Airlines for years, just as Parker is now. In 2015, Parker, inspired by aviation accounts on Instagram, decided to create an account of his own, and he hasn't stopped spotting since. On top of that, Parker has been writing for his school paper since his freshman year and has been writing and doing photography work for AirlineGeeks since August 2016.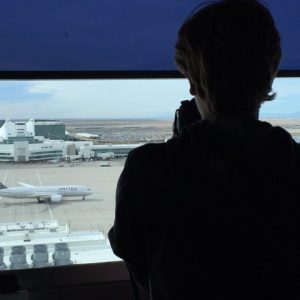 Latest posts by Parker Davis (see all)