Taiwanese start-up carrier Starlux Airlines took delivery of its very first aircraft, an Airbus A321neo jet (B-58201), Friday. The aircraft landed at Taiwan Taoyuan International Airport on Monday morning. This is the airline's inaugural aircraft and the first in a series of A321neo jets to be delivered to the new carrier.
Starlux is scheduled to begin operation from its hub at Taoyuan Airport in January 2020. Its initial route network includes services to Malaysia, Macau, and Vietnam. The carrier will add a further nine A321neo jets to its fleet which will be leased.
Starlux's A321neos will be set up with a two-class configuration for 188 passengers in total. The airline recently unveiled Taiwan's first lie-flat narrowbody business class seats earlier this month. Economy class passengers on the Starlux's A321neo will also enjoy personal entertainment screens, leather headrests, and complimentary Wi-Fi service.
The carrier has also firmed up an order for five Airbus A350-900 and twelve of the larger A350-1000 earlier this year. The airline's A350-900s will be delivered starting from late 2021, whereas the first of twelve A350-1000s will join the fleet in 2022. Long-haul flights will be added to its network once it takes delivery of its A350s, and according to the airline, it will start routes to North America in 2022.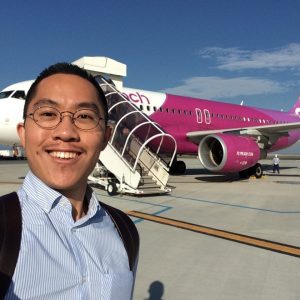 Most people hate long flights or overnight layovers, but Albert loves them. The airport and flying parts of traveling are the biggest highlights of any trip for him – as this avgeek always gets a thrill from sampling different airline cabin products and checking out regional developments happening at local U.S. airports. He's flown on almost every major carrier in the U.S. and Asia Pacific, and he hopes to try out the new A350s soon.

Albert recently completed his undergraduate studies in Business Accounting at USC in Los Angeles and he is currently recruiting for a corporate analyst position at one of the U.S. legacy carriers. During his college years, he interned at LAX for Los Angeles World Airports working behind-the-scenes (and on the ramp) in public relations and accounting. Outside of writing for AirlineGeeks, he enjoys trekking the Hollywood hills, visiting new hotspots throughout SoCal, and doing the occasional weekender on Spirit Airlines.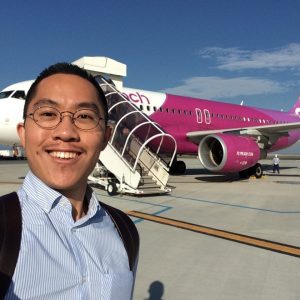 Latest posts by Albert Kuan (see all)