On Tuesday, AirlineGeeks received a unique first look at Scandinavian Airlines' first Airbus A350-900 XWB and the first aircraft in the airline's new livery.
The new aircraft, to be registered SE-RSA, is named Ingegerd Viking and will be delivered to SAS' Copenhagen hub in December where it will be based. It is currently in the flight test phase at Airbus' factory in Toulouse, France.
The A350 is to officially enter service on Jan. 28, 2020, between Copenhagen and Chicago, one of the airline's most popular routes. Other destinations to follow in 2020 also include Beijing, New York, Tokyo, Shanghai, Hong Kong and San Francisco, some of the longest routes in SAS' route network.
The jet will be configured in a three-class cabin, featuring 40 SAS Business, 32 SAS Plus and 228 SAS Go seats, meaning a total of 300 passengers can experience the new aircraft. A total of eight A350-900 XWBs have been ordered by the airline to complement its existing Airbus A330/340 fleet.
The SAS onboard experience is set to be enhanced on the new aircraft, with unique features developed from customer feedback to be announced during the rest of the year.
The Airbus A350 will be implemented on longer routes by SAS due to the fuel efficiency of the type. The new aircraft will lead to a 30 percent reduction in fuel emissions in comparison to the Airbus A340-300 which it will be replacing. The Star Alliance carrier also recently signed an agreement with Airbus on the research and development of electric and hybrid aircraft.
Airbus states that the A350 has a 25 percent reduction in carbon emissions and a 40-50 percent reduction in noise in comparison to previous competing aircraft because of its new fuselage with composite materials, distinctive wing shape, Trent XWB engines with the latest technology and state of the art systems to achieve simplicity and lower maintenance costs. This is important to Scandinavian due to its sustainable values. The airline promises to be using biofuel by 2030.
Scandinavian is renewing its short and long-haul fleet, with 80 A320neos, five A330neos and three A321LRs to be delivered by 2023. Its older Boeing 737-600 aircraft are to be retired before the end of 2019.
Karl Sandlund, the Commercial Executive Vice President at SAS, said at an event in Toulouse, France, "We will shorten the distance from Scandinavian to cultures and important markets by serving worldwide destinations in an efficient and comfortable way. We look forward to welcoming our passengers on board this state-of-the-art aircraft."
"Our new fleet is incredibly well suited to Scandinavian travel patterns and tailored to meet market demands. This new aircraft will strengthen our customer offering," Sandlund continued.
As of September, the A350 — dubbed the world's quietest twin-aisle aircraft — has operated on over 390 routes. Scandinavian will soon benefit from its 99.3 percent operational reliability, the most successful widebody entry into service.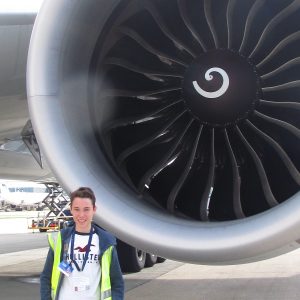 Connor has been in love with flying since the first time he boarded a plane when he was 5 years old. He loves all things aviation, and he hopes to make that his full time career in the future.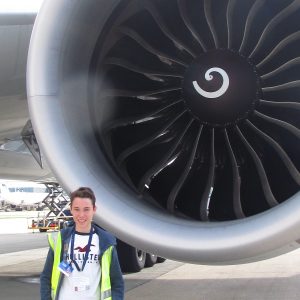 Latest posts by Connor Sadler (see all)