There were mixed signals this week that international tourism to Hong Kong may be seeing demand levels return to normality after almost six months of continuous political unrest. This comes after the number of travelers to the city dropped by as much as 40 percent in the peak month of August with a total of 1.5 million fewer visitors for August and September when anti-government protests were leading the world's news. The Hong Kong aviation market is traditionally a high yielding one for airlines with a significant premium market traveling to and from the world financial hub.
The South China Morning Post reported that United Airlines was seeing a return to pre-demonstration demand levels but that the airline would remain 'flexible' with its schedule in the volatile environment. United president Scott Kirby said: "Our schedule and future plans are really just going to depend on how the demand situation unfolds."
This comes after the same newspaper reported an American Airlines spokesperson as saying that advance bookings to the city were "looking pretty good."
United added capacity to the market from the West Coast when it commenced a second daily flight from San Francisco to Hong Kong. Asked about the performance of the SFO-HKG route, CEO Oscar Munoz was upbeat saying: "If we're flying it still, it's performing well." While San Francisco is doing well, other United routes to Hong Kong have not been performing well. This has been indicated by the discontinuation of flights to Hong Kong from Chicago and Guam and a reduction in capacity from New York's Newark Liberty Airport from December.
Singapore Airlines advised today it has trimmed capacity to Hong Kong by 5 percent but was seeing a rise in outbound traffic from Hong Kong which has been interpreted as Singapore Airlines gaining passengers from Cathay Pacific. At an event in the city, Chia Chow Hwee, SIA's general manager for Hong Kong and Macau, said: "(Hong Kong is) a market we have been in for many years, so I am still very optimistic about its future. Of course, the current situation is not very good for any of us, but we shouldn't be under any illusion that one carrier's misfortune is another carrier's gain." Singapore said that the current load factor between Singapore and Hong Kong was between 68 and 70 percent.
The air of optimism emanating from foreign airlines did not extend to Japan with Japanese carrier All Nippon Airways announcing that it will be halving the number of flights from Tokyo Narita to Hong Kong in December due to the drop in demand. ANA also announced that flights from Chubu Centrair International Airport near the city of Nagoya would be suspended. The reduction in services will continue to the end of the current Northern Winter schedule which concludes on March 28, 2020.
Closer to home both Cathay Pacific and Hong Kong Airlines continue to be hit by the troubles in Hong Kong with the latter also taking a battering from the government which has warned the airline to take "immediate and concrete" steps to stem its worsening financial performance. This very public statement may lower the public's confidence in the airline's ability to maintain its schedule and therefore lead to fewer advance bookings.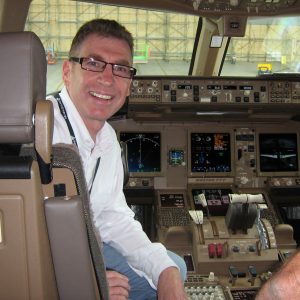 John has always had a passion for aviation and through a career with Air New Zealand has gained a strong understanding of aviation operations and the strategic nature of the industry. During his career with the airline, John held multiple leadership roles and was involved in projects such as the introduction of both the 777-200 and -300 type aircraft and the development of the IFE for the 777-300. He was also part of a small team who created and published the internal communications magazines for Air New Zealand's pilots, cabin crew and ground staff balancing a mix of corporate and social content.

John is educated to postgraduate level achieving a masters degree with Distinction in Airline and Airport Management. John is currently the course director of an undergraduate commercial pilot training programme at a leading London university. In addition he is contracted as an external instructor for IATA (International Air Transport Association) and a member of the Heathrow Community Fund's 'Communities for Tomorrow' panel.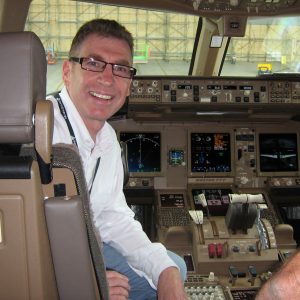 Latest posts by John Flett (see all)