Emirates Airline has placed an order for 50 Airbus A350-900 XWB aircraft, in a deal totaling to up to $16 billion at list prices, which was announced on Monday at the Dubai Airshow.
The signing took place at a special press event held between Airbus Chief Executive Officer, Guillaume Faury, and Sheikh Ahmed bin Saeed Al Maktoum, Chairman and CEO of the Emirates Group.
Sheikh Ahmed said: "Today, we are pleased to sign a firm order for 50 A350 XWBs, powered by Rolls-Royce Trent XWB engines. This follows a thorough review of various aircraft options and of our own fleet plans. It is Emirates' long-standing strategy to invest in modern and efficient aircraft, and we are confident in the performance of the A350 XWB."
The airline says the new aircraft will "enable Emirates to serve a range of new markets, not only in the region but also on long hual mission of up to 15 hours of flying."
The new order will see Emirates' order book increase to 210 future deliveries while currently operating 257 aircraft. Another 10 Airbus A380-800s are yet to be delivered which will see the Middle Eastern Carrier operate around 120 double-decker aircraft. Along with the incoming A350 and A380 aircraft, the airline has placed orders for the 35 777-8s and 115 777-9s.
On the Boeing side of the fleet, there are 134 Boeing 777-300ERs and ten 777-200LRs operating with Emirates colors.
"We are honored by Emirates' strong vote of confidence in our newest widebody aircraft, taking our partnership to the next level. The A350 will bring unbeatable economics and environmental benefits to their fleet," said Guillaume Faury, Airbus Chief Executive Officer in a press release. "We look forward to seeing the A350 flying in Emirates colors!"
This news isn't the first time the airline has ordered the A350. In 2007, Emirates initially placed an order for the A350 before later canceling following future fleet reorganizations. Monday's deal replaces the tentative agreement that was announced back at the beginning of the year for 30 A350-900s and 40 A330-900s.
The deliveries are due to begin in May 2023.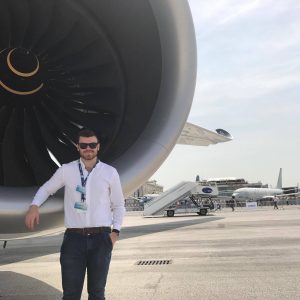 James is a keen aviation enthusiast from the United Kingdom. He has been flying since the age of 13 and today, aged 23, flies the Airbus A319/320 series for one of Europe's largest airlines.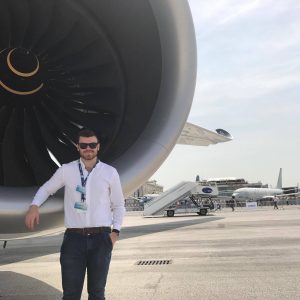 Latest posts by James Dinsdale (see all)