Charter airlines are often overlooked in the aviation world. They operate irregular schedules on unusual routes. One of the more successful charter operators was Champion Air. Til their demise in early 2008 the airline provided service for sports teams, tour operators, and the United States government.
The airline began was originally a part of the MGM group. With the name MGM Grand Air, the airline began flying in 1987 offering VIP charters on Douglas DC-8's and Boeing 727's filled with luxurious fittings. They also offered scheduled luxury service between Los Angeles and New York. However the airline was suffering financially. The airline lost $3.9 million in it's first 21 months of service. By 1994 the airline was facing heavy competition from private jets as celebrities turned to a more exclusive way to travel.
ICYMI: TBT to America West Airlines
Facing mounting losses, the MGM was looking to sell. They found a buyer in Minnesota. Front Page Tours took over operation of the airline. They specialized in providing charters to sport teams and to their fans for major sporting events. Front Page also standardized the fleet by eliminating the DC-8's. It was at this time they changed the name of the airline from MGM Grand Air to Champion Air.
After just two years, the airline was sold again, this time to entrepreneur, Carl Pohlad and Northwest Airlines. He relocated the airline to Minneapolis where Champion had access to the facilities and resources of Northwest. At this time the airline diversified into the vacation market. The airline experienced success focusing on sports charters and as operating flights for tour operators.
ICYMI: TBT to Northwest Airlines
The first sign of trouble came in 2003, when five executives appeared to complete a buyout of the airline in order to prevent NWA union pilots from forcing NWA to move Champion Air flights to NWA. The airline still maintained charter service and was run by NWA executives behind-the-scene.
The first blow to the airline came in 2007 when their tour operator announced they would be switching to NWA to provide airline service. This tour operation accounted roughly 75 percent of Champions business. The final nail in Champion Air's coffin came in January 2008 when the contracts of 13 NBA teams Champion operated for was transferred to NWA. This decline in business finally caused the airline to cease operation in April of 2008. The airline did serve the charter business well but loss of key contracts and the decline of the economy in 2008 lead to the their demise.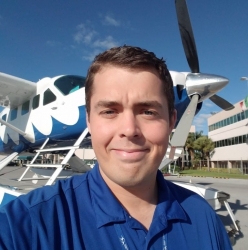 Daniel has always had aviation in his life; from moving to the United States when he was two, to family vacations across the U.S., and back to his native England. He currently resides in South Florida and attends Nova Southeastern University, studying Human Factors in Aviation. Daniel has his Commercial Certificate for both land and sea, and hopes to one day join the major airlines.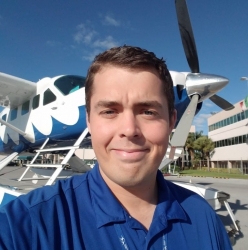 Latest posts by Daniel Morley (see all)