On June 2nd, Air China, the national airline of China, and United Airlines, the world's largest carrier by destinations served, announced a furthering of their codeshare partnership. The airlines already codeshare on certain routes and with this announcement they will now partner on an additional 22 routes in China and the U.S. The new routes mean that Air China and United will now have codeshares on 110 routes.
The airlines have been close partners since 2003, which was strengthened further when Air China joined United in the Star Alliance in 2007. The partnership has provided access to new destinations for customers in both China and the United States that would have been previously difficult to access.
The new codeshare agreement, effective as of June 3rd, will have Air China placing its flight code on United flights between hubs and 12 new domestic cities. The Air China code now appears on United flights between Los Angeles and Dallas-Ft. Worth, Cleveland, Tucson, San Antonio, New York/Newark and Seattle; between San Francisco and Salt Lake City and Austin; between Washington D.C. and Columbus and Tampa; and between Houston Intercontinental and Tampa and Nashville.
The United flight code will now appear on 10 routes in China. The United code now appears Air China-operated flights on 10 domestic routes in China between Beijing and Mianyang, Taiyuan, Sanya, Shanghai Hongqiao, Yinchuan, Xining, Liuzhou, Haikou and Lanzhou; and between Shanghai Pudong and Yinchuan.
The new agreement gives Air China connections to business hubs in the U.S. such as Newark and Seattle. It also gives them access to growing cities like Austin, Salt Lake City, and Nashville. These cities will help Chinese business people reach these developing cities in the United States. The codeshare will help United customers reach the ever expanding business opportunities in China.
Air China currently has flights between China and six major cities in the United States; New York, San Francisco, Los Angeles, Houston, Washington D.C, and Honolulu. United has flights between the United States and three major cities in China; Beijing, Shanghai, and Chengdu.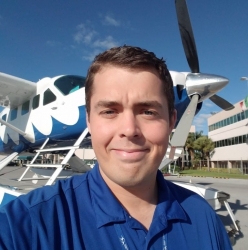 Daniel has always had aviation in his life; from moving to the United States when he was two, to family vacations across the U.S., and back to his native England. He currently resides in South Florida and attends Nova Southeastern University, studying Human Factors in Aviation. Daniel has his Commercial Certificate for both land and sea, and hopes to one day join the major airlines.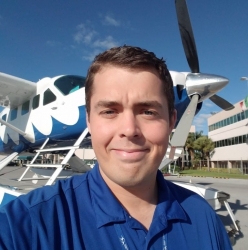 Latest posts by Daniel Morley (see all)