On June 11, jetBlue Airways announced new nonstop service between New York's John F. Kennedy International Airport and Grenada's Maurice Bishop International Airport. This will be jetBlue's first route to the island nation and one of many that jetBlue operate to the Caribbean. Grenada will be jetBlue's 90th destination.
The service will be operated twice-weekly on Thursday's and Sunday's. The flights, which began on June 11th, will leave JFK at 8:16am arrive in Grenada at 1:12pm, the return flight will leave Grenada after a 50 minute layover, at 2:08pm and arrive back at JFK at 7:18pm. With the new service to Grenada, jetBlue will have 152 daily flights between the U.S. and the Caribbean and Latin America. Just under half of the flights originate at either JFK or Newark. The route will be flown with an Airbus A320.
"We are thrilled to launch nonstop service between New York and Grenada," JetBlue Vice President of Network Planning Dave Clark said. "Grenada is one of the most beautiful and adventurous destinations in the Caribbean, and our new nonstop service makes it much easier to get there. Whether you go for the white sand beaches, world-class diving, flagship resorts or rich history, we know you will want to return again and again."
The new service to Grenada is part of jetBlue's recent growth in the Caribbean and Latin America. JetBlue recently announced plans to start service to Mexico City, Quito, and Antigua. Also, they will launch their premium Mint service between New York and Aruba and New York and Barbados. Currently their Mint service is only available between New York and Los Angeles.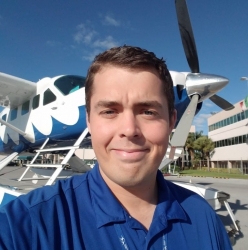 Daniel has always had aviation in his life; from moving to the United States when he was two, to family vacations across the U.S., and back to his native England. He currently resides in South Florida and attends Nova Southeastern University, studying Human Factors in Aviation. Daniel has his Commercial Certificate for both land and sea, and hopes to one day join the major airlines.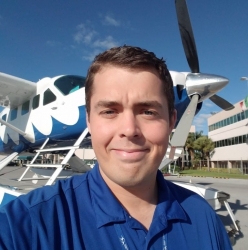 Latest posts by Daniel Morley (see all)