Irish based regional airline CityJet has confirmed its order for 15 Sukhoi Superjet 100 airplanes, becoming the first european airline to purchase the new fly-by-wire aircraft. The $35 million airplane is one of four different variants of the type, differing by seat capacity and range. CityJet has opted for a five-abreast cabin seating its 98 passengers.The new arrivals, starting with the first four being delivered in 2016, will replace the airline's current 95-seat Avro RJ85 fleet.
CityJet Executive Chairman Pat Byrne stated "We are very excited to be the very first airline in Europe to order this ''game-changing'' aircraft that delivers  a level of comfort, plush interior design and cabin capacity that is far superior to all of its competitors. This is a very versatile new generation jet which will fulfil our requirements with a capability to operate at smaller airports such as our hub at London City Airport and offer significant advantages in fuel efficiency, emissions ratings and noise reduction."
The aircraft, a joint-venture between Russian manufacturer Sukhoi corporation and Italy's Alenia Aermacchi, was started with the group's $1.5 billion program in 2007. Since then the partnership has allowed for the production of 93 aircraft, with 358 orders and 130 future options. 65 aircraft have already been delivered, showing great ambition as they hope to find a niche in the very competitive industry.
Although orders have been made, the development hadn't happened as smooth as Sukhoi might have planned. In May 2012, a demonstration flight (reg 97004) with 37 passengers on board crashed into the side of Mount Salak in the province of West Java, Indonesia, killing all onboard.
Following the investigation, the final report concluded that human error was the cause, with the crew opting to turn off the terrain warning system contributing to the crew's unawareness of their position. Before the crash, the Cockpit Voice Recorder (CVR) indicated that the captain and co-pilot were in conversation about the jet with potential customers on the flight deck.
Regardless of the incident, CityJet has high hopes for their latest aircraft delivery. Executive Chairman Pat Byrne added that the company intends on introducing the SSJ100 on charters in 2016 with a hopeful launch on its London City route network in 2017.
"We believe our customers will love this jet," stated Byrne.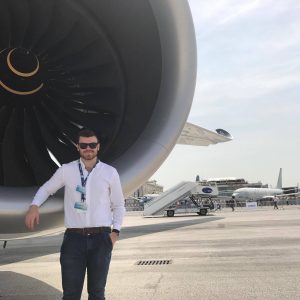 James is a keen aviation enthusiast from the United Kingdom. He has been flying since the age of 13 and today, aged 23, flies the Airbus A319/320 series for one of Europe's largest airlines.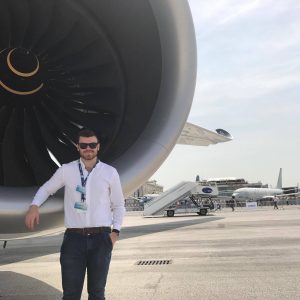 Latest posts by James Dinsdale (see all)