Taiwanese carrier EVA Air has announced orders for new aircraft totaling nearly $8 billion, adding to the airline's already large amount of current orders. After weighing the latest options, the carrier turned to Boeing's 787, rather than Airbus' A350 aircraft, and placed an order for 24 B787-10 aircraft.
"We look forward to welcoming EVA Airways as Boeing's newest member of the 787-10 Dreamliner launch customer group," says Boeing Commercial Airplanes president and chief executive Ray Conner.
As well as adding another two 777-300ERs to the 21 already in active service, the news comes after EVA announced its intention to purchase five 777F Freighters and four A330-300s during the Paris Airshow earlier this summer.
"There are people who had doubts [about the Boeing 787 program]," said Richard Aboulafia, an aerospace analyst and consultant for the Teal Group. "It's good to have an endorsement."
As with many other international fleets, the airline is currently in the process of renewing and replacing its aging aircraft. To date, there are only three Boeing 747-400s remaining in active service after a handful of  the popular double-decker were sent to Israel and converted into freighter aircraft (747-400BDSF) before returning to the airline to serve within its Cargo division. This special aircraft, known as a Bedek Special Freighter, implies that it was converted into a form unlike the majority of 747 cargo aircraft, as the nose does not open up to accept cargo. EVA also owns ten 747-400M airplanes that are being retired this year. The airline's two MD90s are to be phased out of service by May 2016 and will be replaced by a newer A321-200s.
The purchase marks a major win for Boeing as it has seen increased competition from Airbus as it has seen growth in orders for its A350 aircraft. Both Boeing and Airbus' latest aircraft are known for being incredibly fuel efficient thanks to its carbon fiber body, and are already being used on global flights to destinations ranging from Doha, Qatar to Austin, Texas. Boeing hopes that the purchase will continue to fuel growth as it begins ramping up production at its production facility in Everett, Washington.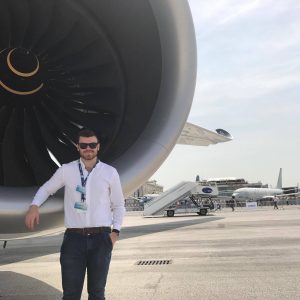 James is a keen aviation enthusiast from the United Kingdom. He has been flying since the age of 13 and today, aged 23, flies the Airbus A319/320 series for one of Europe's largest airlines.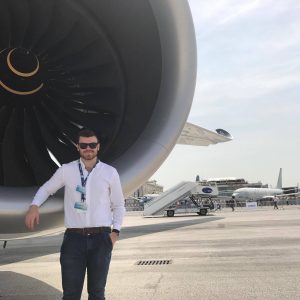 Latest posts by James Dinsdale (see all)