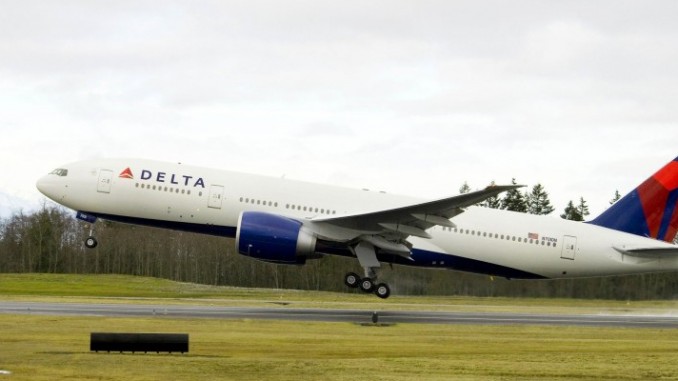 With the airline and aviation constantly changing, our team has begun a new series titled "This Week in Aviation." Each Monday morning we will give readers a quick outlook on what to expect for the upcoming week. 
Delta to Announce Q4 Earnings, and They Will Impress
Delta Air Lines has continued its growth in the industry, explained largely by low fuel costs and consistent passenger traffic. The airline has positioned itself very well with the best industry on-time record, and has found success in recent piloted programs for up-selling passengers on upgrades into the first class cabin. There is, however, some concern around whether Delta can maintain its strong numbers as carriers ranging from the Middle East to Asia continue to put pressure on Delta as well as its partners Virgin Atlantic and Aeromexico.
Continued Dispute Between Qatar Airways and Oneworld Partners
This past week, Qatar Airways threatened to abandon the oneworld Alliance following a dispute with founding member American Airlines. US airlines have claimed that Middle Eastern airlines have an unfair financial advantage, as they are supported by their governments. Airlines have even called on the government to investigate the carriers for violating an agreement which encourages fair competition. Qatar Airways refuted these claims, declaring that they were being "bullied."
Korean Air to Introduce a New Boarding Pass
Passengers traveling on Korean Air in all classes can expect to receive an updated boarding pass early this week, which will be reduced in size and feature the airline's corporate image. According to the company, it will initially be implemented at their hub, Incheon International Airport, but will soon be used at all airports they serve.
FAA to Begin Charging for Drone Registration
In December, the FAA began requiring all drones to be registered, announcing that owners would be eligible for free registration for one month. This week, free registration will end, and owners will be required to pay $5 to have any unmanned aircraft registered.
Changes to Allegiant Air Leadership
On January 15, Allegiant Air Chief Operating Officer Steve Harfst resigned from his position, effective immediately. Leadership changes and new information could be released sometime during this week.

Joe joined AirlineGeeks in 2014, and in his current role as Editor-in-Chief manages a growing team of writers both in North America and Europe. He enjoys spending the bulk of his time researching, learning and analyzing the latest trends in the airline industry, all while mentoring new members of the AirlineGeeks team who seek to do the same. Areas of research include revenue management, codeshare and alliance partnerships and airline financial results.

Latest posts by Joe Pesek (see all)