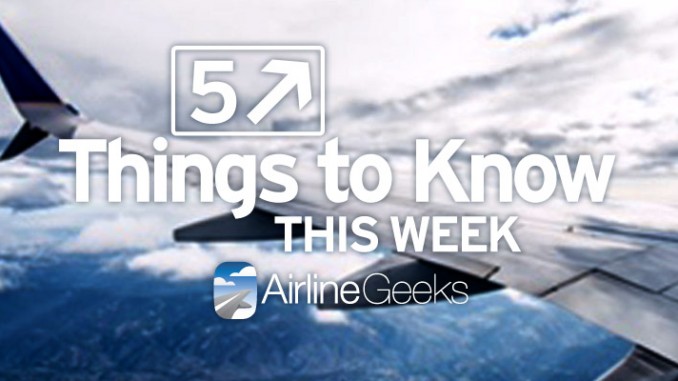 With the airline and aviation constantly changing, our team has begun a new series titled "This Week in Aviation." Each Monday morning we will give readers a quick outlook on what to expect for the upcoming week. 
American and United Grow With Chicago O'Hare Plans
Just today, the city of Chicago announced that a new $1.3 billion runway will be built to support future growth at the airport. Rather than the investment being taken on fully by the city of Chicago, American Airlines and United Airlines will be taking on part of the cost as well. The goal is to have the new runway up and running by 2020, adding further capacity to an already congested airport.
However, the addition of new gates has not yet been announced, leaving many to wonder what stake American and United will have in this overhaul. As important as the growth is for the city, both American and United will potentially announce plans to further their reach in the battle for Chicago.
Worries and Refunds Due to the Zika Virus
Over the past week, concerns have grown more evident as the Zika virus has spread to more countries in Central and South America. American Airlines, LAN Airlines, and TAM Airlines have all announced refunds and re-booking fees will be waived with a doctor's note for a pregnant woman. Southwest Airlines, on the other hand, does not have change fees in place, and as such is encouraging any travelers to change their travel dates if necessary. Experts are indicating that demand will continue to soften to Caribbean hotspots such as the Dominican Republic and Puerto Rico, and further action can be taken if the situation worsens.
Another Snowstorm is Coming
Just as the caucuses begin to roll into Iowa, citizens from Colorado to Kansas are expecting nearly a foot of snow.  Denver International has already begun changing some plans, canceling a few flights yesterday as well as 150 flights today alone. Travelers across the states can expect a large amount of delays in travel as crews fight to keep snow off the runways.
Almost Time for Travel Again to Tehran
After several years of suspended flights to Iran due to issues with their nuclear policy, British Airways and the Air France/KLM partnership have begun making plans to resume flights to the capital. In addition, last week Iran Air announced that it is considering plans to offer service to the United States.
While some may be excited about the opportunity, especially those with relatives in Iran, others in Congress may not be as enthused about the opening of the Iranian skies. Lawmakers in the US continue to grapple how they will handle the removed sanctions on the country, and whether or not Iran should be allowed to fly on these new routes overseas.
WestJet to Announce Earnings on Tuesday
If WestJet's results are anything like its counterparts in the United States, we can expect good news. American Airlines CEO, Doug Parker, described the airlines results this quarter as "knocked it out of the park," owing much of its profits to continued low fuel costs. Early estimates are expecting WestJet to post earnings of $0.63 per share.

Joe joined AirlineGeeks in 2014, and in his current role as Editor-in-Chief manages a growing team of writers both in North America and Europe. He enjoys spending the bulk of his time researching, learning and analyzing the latest trends in the airline industry, all while mentoring new members of the AirlineGeeks team who seek to do the same. Areas of research include revenue management, codeshare and alliance partnerships and airline financial results.

Latest posts by Joe Pesek (see all)