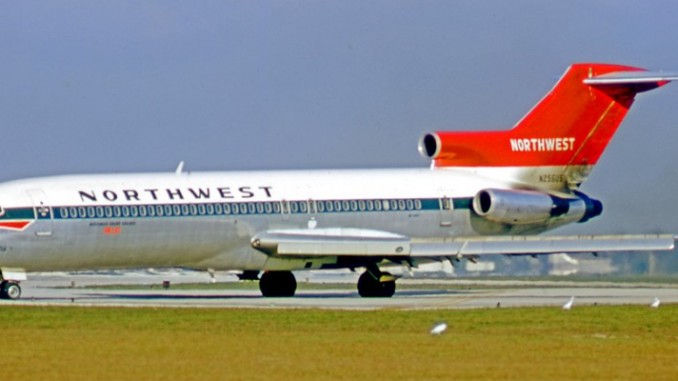 This week on AirlineGeeks.com we are doing something special. In honor of this week being the one year anniversary of the TBT series, Ian, Daniel, and Ashley will recap their own personal experiences and favorite airline to write about. We would like to thank everyone who has read the TBT series over the last year and we look forward to covering more defunct airlines in the future.
Ian McMurtry: Song Airlines 
My favorite airline to write about was the brief Delta experiment that was Song Airlines. Most of it has to do with my previous experience planespotting at Orlando International Airport as a child. Flying Southwest always allowed me to look across at the 3-4 lime green Song aircraft parked throughout the airport. As a child, the bright colors of Song inspired me to get involved in aviation.
When the TBT was announced as a series I knew I wanted to write about Song because its impact on the aviation community was not as great as other carriers. However, Song's young capabilities allowed Delta to experiment with different products before adding them to the main airline, most notably the inflight entertainment system (something I didn't know about until the TBT). It also helped slow jetBlue's New York and Florida expansions in the early 2000s. On the contrary, it was the inability to stop jetBlue along with Delta's 2006 restructuring that led to the termination of Song.
While the Song name no longer exists, it is something I cherish every time I see a former Song Airlines Boeing 757 in Delta colors, and the 8-year-old in me is thankful for that airline that started the aviation craze that continues to today.
Daniel Morley: Northwest Airlines
Looking back on all the articles I have written for this series over the past year, my favorite had to be the very first Throwback Thursday article on Northwest Airlines. Not only is it special because it was the very first TBT article but Northwest has a personal connection to me. Growing up in the Indianapolis area, Northwest maintained a focus city in Indianapolis of which the remnants remain today. I have many fond memories of riding Northwest's gorgeous DC-9s from Indianapolis to Tampa for my family's annual holidays.
Also, the airline's WorldPerks was the first frequent flier program I joined. Although I have since lost my membership card I still remember the excitement of going online and watching my points increase. Looking back on the airline, I believe that their last livery was one of the best looking liveries in the United States at the time. The livery was beautiful on the airline's numerous DC-9s and their last logo gave the subtle hint of a compass pointing northwest.
Reflecting on the TBT series over the past year, Northwest stuck out to me as the first airline we did in the series and for the memories I have from the airline. Although parts of the airline are still flying with Delta, it would be nice to see a heritage livery to honor the once great airline.
Ashley Magoon: RenoAir
Out of all the Throwback Thursday articles I have written over this past year, Reno Air has been of particular interest to me, primarily because of their connection to Nevada.
Reno Air operated flights almost exclusively out of Nevada to West Coast cities. For this reason, it would be the airline of choice for me if they were still in operation, as this is my most frequent travel destination. Though short-lived, the airline's contributions to connecting passengers to the hot, dry desert of Nevada were significant while they lasted, as their hubs in Vegas and Reno were focused on their goal.
Also, American's 737 painted in Reno Air's colors today represents not only American's heritage but serves as a reminder of and tribute to the defunct carrier. Though Reno Air merged with American, their unique route network has not been forgotten.
AirlineGeeks.com began in February, 2013 as a one-man (er… teenager, rather) show. Since then, we've grown to have 20 active team members, and yes, we're still growing. Some of us are looking to work in the aviation industry as professionals when we grow older. Some of us are still trying to decide what we want to do. That's okay though, because we're all here for the same reason: we love the airlines. We're the youngest team of airline industry journalists out there.
Latest posts by AirlineGeeks.com Staff (see all)