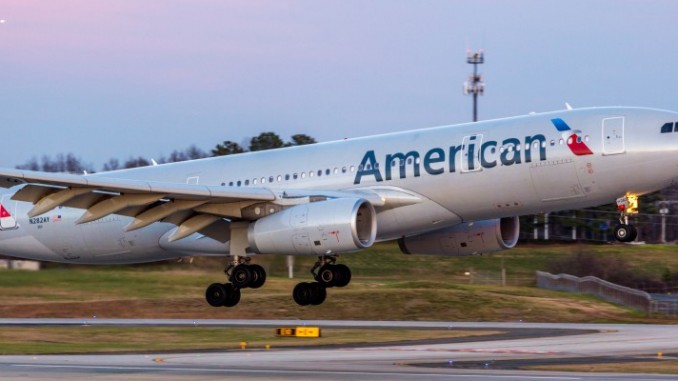 As part of the rapid reinstatement of relations between the United States and Cuba, the two nations jointly announced an agreement Tuesday to re-establish scheduled air service. The new agreement provides for 20 daily round trip flights into Havana and 10 daily round trip flights to each of Cuba's next 9 largest destinations, for a total of 110 flights every day. Immediately following the announcement, the Department of Transportation (DOT) began accepting applications from US carriers for resumption of service.
Scheduled air service between the two nations ceased in 1961 with the official end of diplomatic relations. At the time, Eastern Air Lines was the central player in Latin America, and Cubana, Cuba's national airline, was just beginning to take shape as a state-owned entity.
Today, over 50 years later, the only air link between the two nations comes in the form of charter service provided by carriers like Air Key West and the revived Eastern Airlines. The DOT's recent announcement, however, has sparked interest from almost all the major US carriers.
"We applaud the Administration for making commercial air service a priority," said American CEO Doug Parker in a written statement. "American looks forward to submitting a Cuba service proposal to the Department of Transportation in the coming weeks." American plans to include Miami in their application and is considering service from other hubs, likely Dallas and New York. American already operates charter service to Cuba, which is unaffected by Tuesday's agreement.
Nicolas Ferri, Delta's Vice President of Latin America and the Caribbean, said in a statement, "Filing for service to Havana is an important moment in aviation history for Delta and between the U.S. and Cuba." Delta will likely initially launch service from its Atlanta hub as it seeks to bolster its growing Caribbean network. The airline expects decisions to be finalized by the summer.
United issued a short statement applauding the governments on the agreement and emphasizing an intention to begin serving the region. United serves a number of Latin American destinations through its main hub in Houston, likely the first choice for new Cuba service.
Similarly, a host of low-cost carriers announced enthusiasm and interest in starting Cuba service.
Bob Jordan, Executive Vice President and Chief Commercial Officer of Southwest Airlines, said "We've eagerly awaited a green light that would allow us to bring our world famous Hospitality and Southwest's low-fare value to the Cuba marketplace." International service is not permitted from Southwest's main hub at Dallas Love Field, but service is possible from their hubs in Orlando, Houston, and Baltimore-Washington. "We intend to bring our same game-changing formula to provide quality, affordable air travel to Cuba," Jordan continued.
JetBlue announced intentions to connect "various U.S. and Cuban cities," according to Rob Land, JetBlue's senior vice president government affairs & associate general counsel. JetBlue has provided charter service to Cuba since 2011 and has been one of the fastest growing carriers in Latin America, mostly from its hubs in New York and Fort Lauderdale-Hollywood. "We hope the next dots on our Caribbean route map will be regularly scheduled service to and from Cuba."
Spirit Airlines has been slightly more reserved, saying in a statement, "We plan to participate in the bidding process." The airline has not revealed any routes under consideration but writes, "Regardless of the route choices, we will offer the lowest fares to and from Cuba and still be profitable."
The role of Cubana remains unclear. Currently operating an older fleet, the state-owned airline will be facing what could be a massive increase in competition. Interestingly, the announcement made no mention of allocation reserved for Cubana, or whether Cubana would be allowed to operate between the U.S. and Cuba.
Cuban hotels and tourist hotspots are busy preparing for what will likely be a massive influx of American tourists. However, the long-term demand for the Cuban aviation market is still unclear. 110 daily flights to be distributed among six or more carriers is a potentially conservative allowance, but only time will tell whether greater allocation will be necessary.
In the meantime, the DOT "recognizes the eagerness of U.S. carriers to take advantage of these new Cuba opportunities, and intends to reach a final decision as expeditiously as possible." Applications for new routes are due by March 2, and decisions along with responses should be made by March 21.
AirlineGeeks.com began in February, 2013 as a one-man (er… teenager, rather) show. Since then, we've grown to have 20 active team members, and yes, we're still growing. Some of us are looking to work in the aviation industry as professionals when we grow older. Some of us are still trying to decide what we want to do. That's okay though, because we're all here for the same reason: we love the airlines. We're the youngest team of airline industry journalists out there.
Latest posts by AirlineGeeks.com Staff (see all)