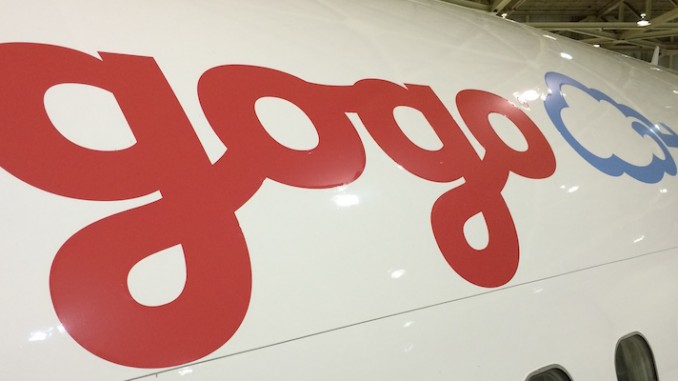 On Monday, American Airlines dismissed a lawsuit it had brought against in-flight internet provider Gogo. In the lawsuit, filed February 12, American alleged Gogo has not respected its right to alter or terminate their agreement should a competitor offer a better service.
Gogo currently provides WiFi on American's flights within the continental United States and southern Canada. The company uses an air-to-ground system, connecting aircraft to cell towers on the ground to access internet. This system is not available below 10,000 feet or over the ocean. American uses Panasonic to provide WiFi for international flights.
Competitors like ViaSat provide internet through satellite connection, which allows gate-to-gate WiFi use with nearly worldwide coverage. In addition, satellite connection can provide 12 Mbps (megabits per second) per device, while Gogo only provides 3-10 Mbps shared between all users on a flight, according to American's filing.
Gogo also currently offers its own brand of satellite connection, 2Ku, which it began rolling out last year. American's agreement does not currently incorporate 2Ku.
In addition, Gogo determines the fees it charges for internet, and shares a portion of that revenue with the airline. ViaSat lets the airline set the price.
"Gogo's new competitors offer much more favorable pricing and business models for airline customers," American said in its lawsuit. With competitors like ViaSat, "airlines can decide how much in-flight connectivity services will cost for passengers, if anything."
When American dropped its suit on Monday, no new agreement had been announced, though it is likely Gogo submitted a counter-proposal.
"American has dismissed the lawsuit without prejudice. If Gogo chooses to submit a proposal in response to a competitive offering, we will evaluate it," said Casey Norton, Director of Corporate Communications at American Airlines.
Gogo was not immediately available for comment.
AirlineGeeks.com began in February, 2013 as a one-man (er… teenager, rather) show. Since then, we've grown to have 20 active team members, and yes, we're still growing. Some of us are looking to work in the aviation industry as professionals when we grow older. Some of us are still trying to decide what we want to do. That's okay though, because we're all here for the same reason: we love the airlines. We're the youngest team of airline industry journalists out there.
Latest posts by AirlineGeeks.com Staff (see all)