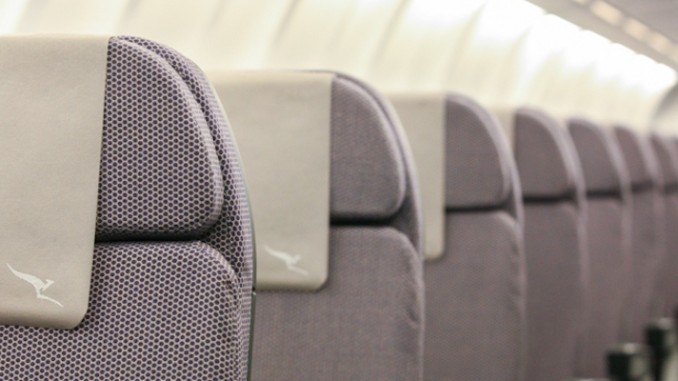 Qantas has announced it will launch inflight Wi-Fi service next year on domestic flights in Australia. The airline will partner with ViaSat, a global broadband services provider and will tap into the NBNTM network.
This new Wi-Fi service will be up to 10 times faster than other on-board Wi-Fi services and will give Qantas customers the ability to stream movies and television shows, including live sport events and catch up on the latest news. Qantas will trial the service with one Boeing 737 in late 2016, as the aircraft will be retrofitted with equipment to support the high-speed Wi-Fi service. Qantas Domestic's entire fleet of Airbus A330 and Boeing 737 aircraft will be fitted beginning in early 2017.
Alan Joyce, Qantas CEO, said, "Bringing high-speed Wi-Fi to the domestic aviation market has been an ambition of ours for a long time and we now have access to the right technology to make it happen."
To make the news more exciting, the airline announced that the service will be provided free-of-charge. ViaSat will provide Qantas with connectivity between the aircraft, satellites and ground stations, which then provides internet to customers onboard.
"The sheer size of the Australian landmass creates some challenges for inflight connectivity but the recent launch of nbn's satellite has opened up new opportunities," said Mr. Joyce. "This service will give Qantas customers download speeds in the air similar to what they're used to on the ground."
Customers won't be limited to a few services—such as Facebook or Email—like on other airlines. Qantas says its passengers will be able to stream movies, television shows, YouTube videos, and more.
"We are delighted to be working with Qantas, who share our commitment to offering airline passengers the best, most convenient in-flight connectivity experience," said Mark Dankberg, ViaSat's Chairman and CEO.
ViaSat provides Wi-Fi service to approximately 1,500 daily flights with as many as 148 simultaneous devices on any given flight. It is also known in the United States for its latest partnership with JetBlue to offer a similar service onboard flights in the United States. Qantas says it is also looking at options for high-speed Wi-Fi across its international and regional fleets.
Tyler has been an aviation enthusiast for as long as he can remember and is currently pursuing a Bachelor's degree in Aviation Administration with a minor in Social Media Marketing from Lewis University in Romeoville, IL. His preferred airline is United and his favorite aircraft is the Boeing 777 and 757. Tyler has his fourth-degree black belt in Taekwondo and is unlikely to be seen without Starbucks in his hand. He is also an avid plane spotter. Tyler always has a smile on his face and his eyes pointed skyward.
Latest posts by Tyler Tashji (see all)