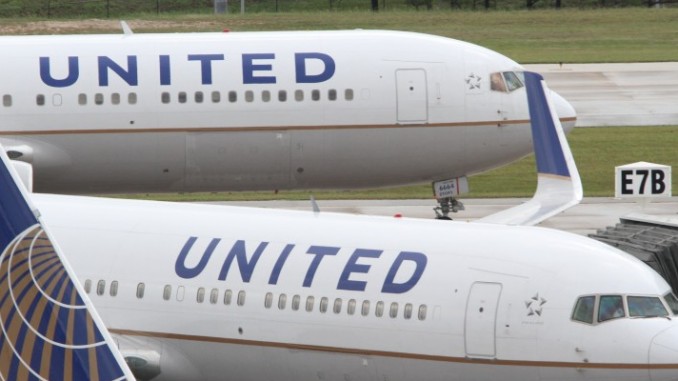 In an internal memo, United announced it will be introducing new amenity kits to its GlobalFirst and BusinessFirst premium cabins. In addition, it announced several changes to catering, which will take place on March 1.
New Amenity Kits
The new amenity kits will feature a tribute to United's heritage. Wrapped in two unique postcards, which feature early 20th century images from the airline's historical archives. There will be a total of six different postcards for customers to collect.  The same award-winning, all-natural skincare products in the current amenity kits will be found in the new ones.
Catering Changes
Beginning March 1, United will be making a number of changes to catering. Most of these changes will not be noticeable to customers.
New napkins that were co-branded by United and Coca-Cola. United plans to launch this as a soft cut-over launch, meaning the airline will wait till its current inventory is depleted.
Meal carts and carriers that contain food for domestic and international widebody flights from Chicago—Ohare will now be delivered to aircraft sealed.
Large black tea bags between the U.S. and Frankfurt.
Moscow Mule service expanded to domestic premium-cabin beverage carts
Discontinuing of the Duos Snack Pack. Hummus and Pita combo packs will be boarded if inventory is depleted before March 1. A replacement product is expected to be announced soon.
New United Economy pre-meal beverage snack on flights from Lagos to Houston will be a Nigerian snack, Minimie Chinchin. This will replace Bella Bruschetta chips once inventory is depleted.
375-mL half-bottles of premium for-sale wines will be expanded to domestic United Economy beverage carts.
Refreshing of Choice Menu Bistro On Board items
Tyler has been an aviation enthusiast for as long as he can remember and is currently pursuing a Bachelor's degree in Aviation Administration with a minor in Social Media Marketing from Lewis University in Romeoville, IL. His preferred airline is United and his favorite aircraft is the Boeing 777 and 757. Tyler has his fourth-degree black belt in Taekwondo and is unlikely to be seen without Starbucks in his hand. He is also an avid plane spotter. Tyler always has a smile on his face and his eyes pointed skyward.
Latest posts by Tyler Tashji (see all)