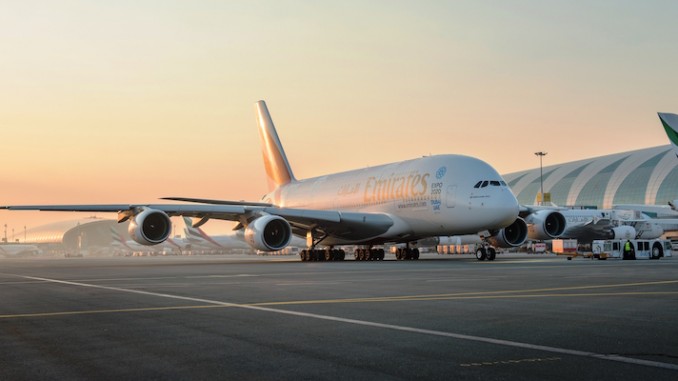 Emirates has recently requested fifth freedom rights to fly between Zurich, Switzerland and Mexico City, Mexico. Fifth freedom rights allow the carriage of passengers between two countries by an airline of the third.
Emirates already operates several fifth freedom rights flights, which include New York to Milan, Bangkok to Hong Kong, Sydney to Auckland, and more.
Why Zurich?
Emirates is petitioning the Civil Aviation Authority in Switzerland to allow them to start flights between Zurich and Mexico City. But why Zurich? Historically, Switzerland more easily grants fifth freedom rights as compare to other European Union countries.
Emirates has long stated that they want to fly to Mexico City, in particular from Berlin, Germany. However, there are some limitations which won't allow this to happen. For starters, Emirates can't fly to Berlin without first cutting service to other cities in Germany due to its bilateral agreement with the German government. Emirates is currently maxed out on flights to Germany.
Secondly, due to the elevation of the Mexico City airport (7,316 feet above sea level)—and the restrictions this puts on aircraft flying into and out of the airport, a nonstop flight between Dubai and Mexico City would not be possible until at least 2020, when Emirates takes delivery of its Boeing 777-X aircraft.
In addition, there are currently no nonstop flights between Zurich and Mexico City.
Emirates in Zurich
Emirates currently operates double-daily Airbus A380 service between Dubai and Zurich. Its only competitor on the route, Swiss International Airlines, operates a smaller Airbus A330 aircraft on the route. This makes Swiss the 'minnow' on the route, which might not go over well with the airline if the CAA approves.
If the CAA approves this flight, this will only further increase Emirates' presence in Zurich as the airline would most likely add another flight to operate onto Mexico City. Emirates would most likely operate a Boeing 777-200LR aircraft on the route.
The Lufthansa Group, which Swiss International Airlines is a part of, has publicly blamed gulf carriers—Emirates, Etihad, and Qatar—for having to cut services to cities in the Middle East and Asia.
Swiss International Airlines spokesperson Karin Mueller said, "Swiss calls for a restrictive application of fifth-freedom traffic rights." Switzerland has a liberal aviation policy "[it is an] open market, coupled with protections against market abuse which the government supports."
It is still unclear whether or not the Swiss Civil Aviation Authority will approve Emirates to fly the route, but it is expected they will come up with a decision in around a month.
Tyler has been an aviation enthusiast for as long as he can remember and is currently pursuing a Bachelor's degree in Aviation Administration with a minor in Social Media Marketing from Lewis University in Romeoville, IL. His preferred airline is United and his favorite aircraft is the Boeing 777 and 757. Tyler has his fourth-degree black belt in Taekwondo and is unlikely to be seen without Starbucks in his hand. He is also an avid plane spotter. Tyler always has a smile on his face and his eyes pointed skyward.
Latest posts by Tyler Tashji (see all)