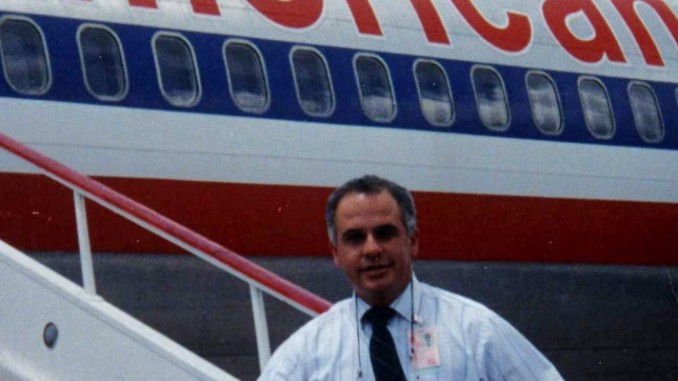 For American Airlines, April 5, 2016, marks 25 years of charter service to Cuba. On this day in 1991, the inaugural flight departed Miami International Airport bound for Havana's Jose Marti International Airport. The anniversary comes at the perfect time, since in early March, airlines submitted their applications for scheduled service to Cuba.
"Back then, going to Cuba was like going to the moon. It was not like it is today. But I always thought our work was important and we were laying the foundation for a regular operation. It has been really exciting because we were pioneers," stated Leo Rodriguez, an American Airlines Tower Planner who has coordinated Havana flights from Miami for all 25 years.
According to the airline, their significant experience with airport operations in Cuba will be essential when they are able to commence scheduled passenger service later this year. American's application to the US Department of  Transportation regarding scheduled flights to Cuba included ten daily flights to Havana from Miami, once daily flights from Charlotte and Dallas/Fort Worth, and once weekly flights from Chicago and Los Angeles. Additionally, they would like to fly from Miami to Santa Clara, Holguin, and Varadero twice daily, Camaguey and Cienfuegos once daily.
Rodriguez, born in Cuba and an American Airlines employee for 35 years, is very optimistic regarding the soon to arrive scheduled flights into the country. "It's going to be the culmination of 25 years of work. We have worked really hard and all those efforts are about to pay off. I am proud to have been part of something that is about to give birth to something bigger."
Ashley is currently a senior in high school and plans on pursuing a career in aviation or journalism. Her favorite airplanes include the Boeing 777, 737MAX, and Airbus A350. She enjoys taking flights on various airlines to different airports and planespotting at her local airports.
Latest posts by Ashley Magoon (see all)