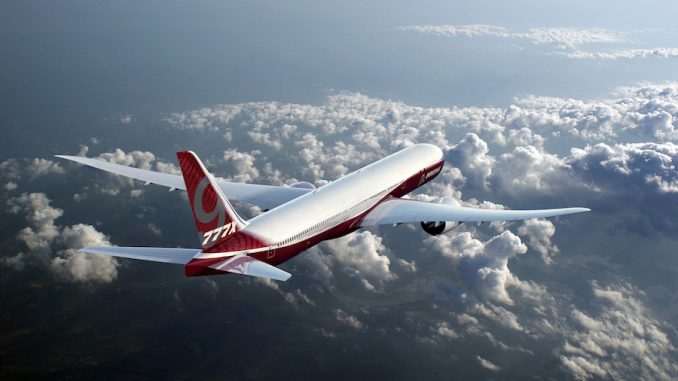 As of April 19, 2016, Boeing announced that they have selected TRU Simulation+Training as their supplier for their full-flight 777X simulators. These simulators will be used for pro forma training, a service offered to airlines who take delivery of the aircraft.
Scheduled to be functional in 2019, the full-flight suites include a flat-panel classroom trainer among numerous other advantageous features. In addition to the simulators Boeing has on order for their customers, TRU will build an extra simulator that will aid the company's engineers in 777X development.
"We are delighted with the continued trust Boeing is placing in our company, which clearly identifies TRU as a leading supplier in the flight simulation and training industry," said George Karam, Vice President and General Manager, Air Transport division, TRU Simulation + Training. "Boeing customers expect the highest standards of innovation, quality, fidelity and safety in their training programs, and Boeing has chosen TRU to provide exactly that."
777X customers are able to train pilots in current 777 simulators until the suites are completed. Since there will be changes in the improved airplane, pilots can then take a different training course, according to Boeing.
"Our customers depend on high-quality training assets and very reliable full-flight simulators to train their pilots," said Sherry Carbary, Vice President, Boeing Flight Services, "We are proud to once again work with TRU to create state-of-the-art training devices."
Globally, Boeing Flight Services provides maintenance, flight, and cabin safety training to over 400 customers on 16 campuses across six continents.
This is the second full-flight simulator suite contract Boeing has awarded to TRU, the first being for the 737MAX in 2014. The company presently has four simulator suites on order.
The new 777X has 320 orders and commitments from six airlines around the world, including Emirates, Cathay Pacific, All Nippon Airways, Etihad, Lufthansa, and Qatar. It will be the largest, most fuel efficient twin-engine aircraft in the world, and cabin enhancements will further passenger experience.
Ashley is currently a senior in high school and plans on pursuing a career in aviation or journalism. Her favorite airplanes include the Boeing 777, 737MAX, and Airbus A350. She enjoys taking flights on various airlines to different airports and planespotting at her local airports.
Latest posts by Ashley Magoon (see all)