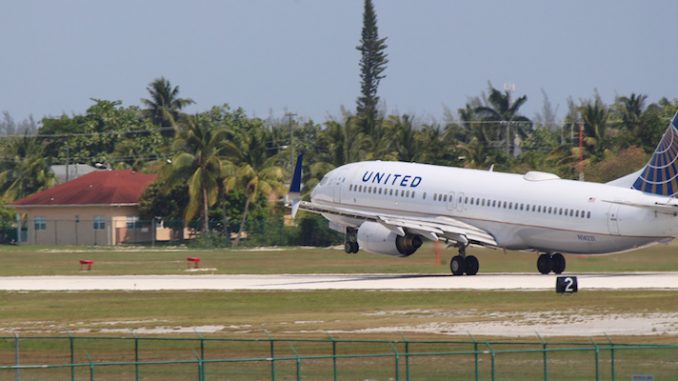 After a recent proxy battle involving both Altimeter Capital Management and PAR Capital Management, United has given in to some demands and installed several new members to serve on the board for the airline.
In United's press release, Oscar Munoz, current CEO, stated "When taken together with substantial changes the Board independently has adopted…the addition of three new directors on March 6, the retirement of three directors at the time of the Annual Meeting, the designation of the new Board Chair as of the Annual Meeting and deferral of the contemplated timing for my appointment as Board Chair — the addition of the two new directors designated by Altimeter and PAR will transform our Board governance."
Robert Milton, who joined United's board only a month ago, will begin his role as non-executive chairman. Milton has significant airline experience during his time at the helm at Air Canada, particularly around restructuring to improve efficiencies. His career began with the airline as a consultant, and progressed to additional roles involving scheduling and marketing, before becoming the CEO in 1999. However, given Milton's experience, labor unions have already begun to worry due to Milton's history of tough standoffs with unions in Canada.
A new addition to the board, Edward Shapiro, currently serves as the Managing Partner at PAR Capital Management. While he lacks experience working for an airline, he has previous experience serving on the board for US Airways as well as experience investing and managing other travel groups. Barney Harford, who has also been selected to join United's board, served as the CEO of Expedia until 2015 when the company was sold to Orbitz.
Analysts have provided mixed reactions, as many at the airline were hoping for Munoz to take over as both CEO and Chairman of the Board without the addition of new members. However, investors have made it very clear that actions like that taken by PAR and Altimeter are all about creating shareholder value, something that United has struggled to deliver in comparison to that of its rivals, American Airlines and Delta. In the meantime, Munoz and his team have been hard at work after recently securing a new contract with 30,000 members of the IAM.

Joe joined AirlineGeeks in 2014, and in his current role as Editor-in-Chief manages a growing team of writers both in North America and Europe. He enjoys spending the bulk of his time researching, learning and analyzing the latest trends in the airline industry, all while mentoring new members of the AirlineGeeks team who seek to do the same. Areas of research include revenue management, codeshare and alliance partnerships and airline financial results.

Latest posts by Joe Pesek (see all)