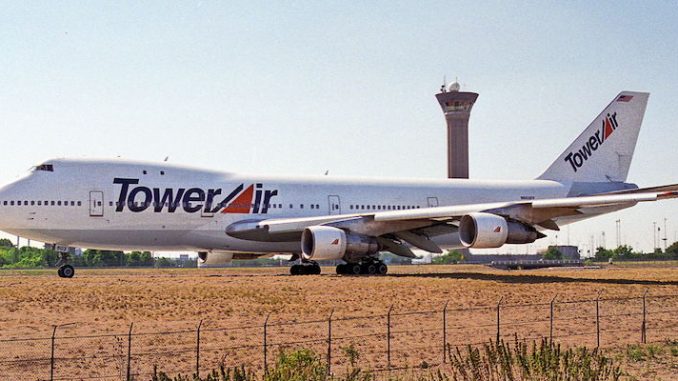 In 1981, Israeli Morris Nachtomi emigrated from Israel to the United States. For the previous 30 years, Nachtomi had worked for the Israeli state airline El Al. When he arrived in America, Nachtomi joined the Tower Travel Corporation. The tour package operator had been founded in the 1970s to help promote low-cost travel to Israel from the United States. When the Flying Tiger Line ended their passenger charter business, Tower Travel was in need of a new provider of air service. Together Nachtomi and Tower Travel with founder Zev Melamid, along with two other partners, founded Tower Air to provide the needed air service.
The airline operated a fleet of early 747s in both passenger and cargo configurations. Although the airline was focused on flying charters for Tower Travel, the airline started operating military charters for the Department of Defense. The airline also sent aircraft out to perform charters for the annual Hajj in Saudi Arabia.
In addition to a booming charter business, Tower Air also started scheduled operations from a base at New York's John F. Kennedy Airport. Unusually the airline did not operate out of the main hub of terminals at JFK. Instead, to save money, Tower converted a hanger into a terminal. This terminal, known as Building 213, was located in the cargo area, and also used conjunctly with TWA Shuttle. From this JFK hub, the airline focused on scheduled flights to Tel Aviv, but also served Greece, France, and Brazil. In addition to their international service the airline sent their 747s on high-density domestic routes, to such locations such as Miami, Las Vegas, and Los Angeles.
The first sign of problems for the airline came in 1997. The Zagat Survey ranked Tower Air 59th out of 61 airlines in terms of their maintenance program, ahead of only fledgling Valujet and Russian airline Aeroflot. The next year the airline was fined by the FAA $276,000 for continuing to fly aircraft without the needed maintenance work. At the beginning of 1999, the airline lost their Department of Defense contract. This proved to be a major blow to the airline as these contracts provided a regular steady flow of income. At the same time, the airline lost a claim brought on by the flight attendant union claiming poor conditions during layovers in Tel Aviv. Because of these issues, the airline declared Chapter 11 Bankruptcy at the beginning of 2000 and ended all operations by the beginning of May the same year.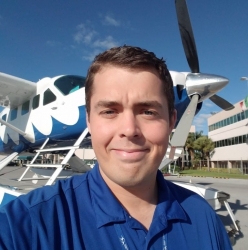 Daniel has always had aviation in his life; from moving to the United States when he was two, to family vacations across the U.S., and back to his native England. He currently resides in South Florida and attends Nova Southeastern University, studying Human Factors in Aviation. Daniel has his Commercial Certificate for both land and sea, and hopes to one day join the major airlines.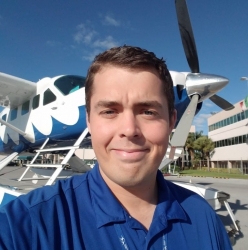 Latest posts by Daniel Morley (see all)