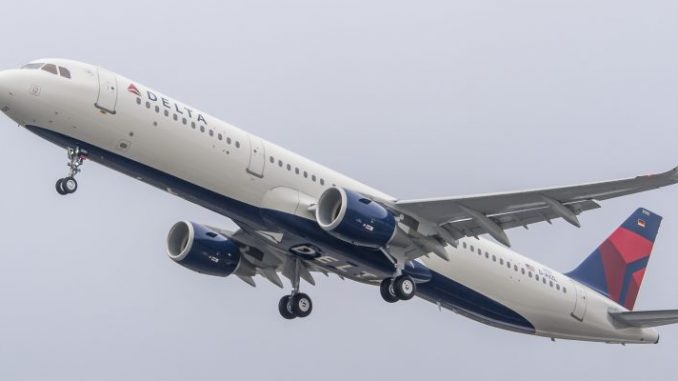 As of April 29, 2016, Delta announced that they had placed 37 additional A321 orders to renew their narrow body aircraft fleet. The A321s, which are significantly more fuel efficient than older airplanes, will replace aircraft such as the MD-88. This additional A321 order comes after Thursday's announcement that the carrier would be the launch customer for the C Series.
"The Airbus A320 family of aircraft continues to be a cost-efficient, reliable and customer-pleasing mainstay of our narrowbody fleet," said Delta's incoming chief executive Ed Bastian. "The order for the A321s is an opportunistic fleet move that enables us to produce strong returns and cost-effectively accelerate the retirement of Delta's 116 MD-88s in a capital efficient manner."
The additional airplanes will be delivered simultaneously with existing A321 orders through 2019. Combined, the new orders will increase the size of Delta's A321 fleet to 82 aircraft. The A321 orders are part of Delta's domestic fleet plan, which focuses on reshaping the fleet with more efficient aircraft that entail lower operating costs. It is also a part of the broader fleet strategy, which aims at 15 percent EPS growth, $4-5 billion annually in free cash flow, and replacing 20% of the mainline narrowbody fleet over the next five years.
The airplanes will include a new cabin interior with ambient lighting, 11oV power in each row, high capacity overhead bins,  in-flight entertainment, and in-flight wi-fi, along with Delta Studio. They will also feature wingtip Sharklets, which will enhance fuel efficiency up to 4%.
The newly ordered aircraft will join the current fleet of 126 A320 family aircraft, all featuring CFM56 engines. Delta took delivery of their first A321 in March, with the inaugural flight set for May 2 between Atlanta and Orlando.
"Delta is an industry leader in many ways, not the least of which is contributing to the trend toward larger, more fuel-efficient aircraft for their single-aisle fleet," said John Leahy, Airbus Chief Operating Officer, Customers. "The A320 Family continues to be the backbone of every airline in the world that is paying attention to what their passengers want and their investors need. In 2015, nearly 40 percent of our A320 Family deliveries were A321s, up some 10 percent from the previous year. Our customers, like Delta, know where to find the best comfort, economy and reliability."
Ashley is currently a senior in high school and plans on pursuing a career in aviation or journalism. Her favorite airplanes include the Boeing 777, 737MAX, and Airbus A350. She enjoys taking flights on various airlines to different airports and planespotting at her local airports.
Latest posts by Ashley Magoon (see all)