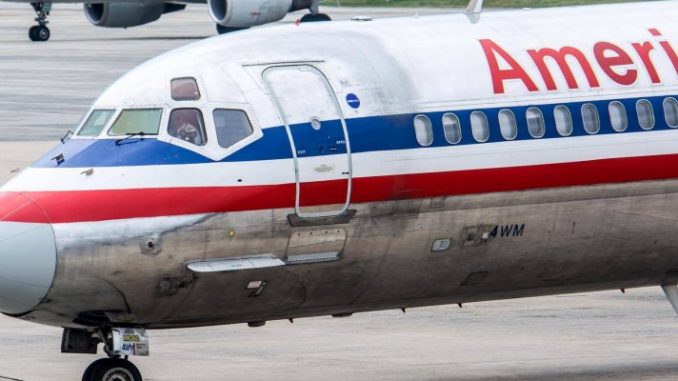 In recent headlines, Delta Air Lines has reported a successful quarter as well as many of the airlines due to low fuel costs. However, every airline continues to examine their fleet to see where they can improve efficiencies and cut costs. Unfortunately, for the McDonnell Douglas MD-80 series, also known as the DC-9 or Boeing 717, it is next on the chopping block.
How did the MD-80 get started? When the DC-9 was built as a short-range companion to the fleet the need for a larger, mid-range, higher fuel capacity airframe began. When the MD-80 series was built it featured updated avionics and significantly quieter and efficient engines and the start of the "Mad Dog" era began. The name "Mad Dog" stems from the "MD" in its name and while also representing a rugged, mixed feeling piece of equipment from both pilots and passengers. The name stuck and is still very much in use today.
The newest addition of MD-80s to an airline was Delta's leasing of 717s from Southwest when they took over AirTran in May 2011. Southwest operates an exclusively Boeing 737 fleet and the MD-80s just didn't fit. However, while leasing them at an affordable rate, Delta is beginning to replace them for a younger and more efficient fleet. The recent order of the Bombardier CSeries which offers similar seating capacity, and the Airbus A321s is a huge step to improve efficiency.
American Airlines also operates a sizable number of MD-80s. They have already began their downsizing while they receive newly delivered 737s, A319s, and A321s. With nearly 91 left in service for American, they anticipate a full substitution by the end of 2018. Another cheerleader for the MD-80 is Allegiant Air which operates around 50 of them, which is over half of their fleet. Allegiant has been suffering with this airframe because it has been known to be a gas-guzzler and its operating costs are increasing with age. Even this airline with its dependence on the MD-80 has already begun replacing them with used A319s which, even used, are better for business.
While the MD-80 series has always been one of the most recognizable airframes in history, it will be sad to see this work horse completely retired one day, but the aviation world will know that it has done its part and will make way for a new age of more modern aircraft.

Shane started as an airline geek on the first day that his mother brought him to work with her as a kid at Dulles Airport. Visiting the ground control tower, driving out on the ramp, and even sitting in the engines, he knew this was something awesome. After learning all the aircraft types and collecting countless model planes, he was addicted. After college, Shane worked at the FAA command center and gained in-depth knowledge of the industry he already loved. For over 5 years, he has worked mainly in Information Technology with the Department of Defense and various military organizations, however continues to grow his passion for aviation and the world of flying. Still today he can't go to the airport without staring out towards the runway or look up to the sounds of something overhead.

Latest posts by Shane Piper (see all)