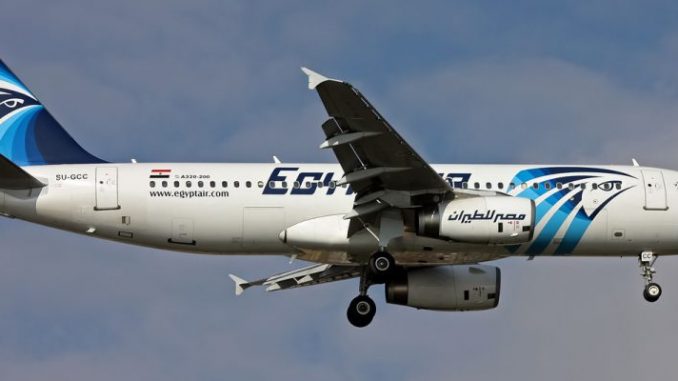 Early Thursday morning, EgyptAir flight 804 disappeared from radar en route from Paris to Cairo. The aircraft has presumably crashed in the Mediterranean, but no debris have been confirmed yet.
EgyptAir has confirmed that Flight 804 operating from Paris-Charles de Gaulle to Cairo has disappeared from radar. The airline confirmed the following:
MS804 lost radar contact at 2:45 AM Cairo Local Time (CLT)
The aircraft lost contact at 37,000 feet, 10 miles after entering Egyptian airspace
Search efforts are currently underway
There were a total of 66 souls on board: 56 passengers, including one child and two infants, and 10 crew members
FlightRadar24 data indicates the aircraft was SU-GCC, MSN2088, an IAE-powered A320 delivered new to EgyptAir in 2003. Airbus confirmed in a statement the aircraft had approximately 48,000 flight hours.
The last ADS-B data available from FlightAware confirms the flight was at 37,000 feet traveling at approximately 530 knots.
France's President has confirmed that the aircraft has crashed. According to the Associated Press, the Paris prosecutors office has launched an investigation regarding the loss of the aircraft.
Last recorded position of MS804:
Various nations have joined the search for MS804. The U.S. Navy has deployed a P-3 Orion from NAS Sigonella and Britain has deployed a C-130 Hercules from RAF Akrotiri on Cyprus and a ship to assist.
British Secretary of State for Foreign and Commonwealth Affairs Philip Hammond confirmed via Twitter that a British passport holder was on board. The Kuwait News Agency confirmed a Kuwaiti citizen was on board and added the Kuwaiti Foreign Ministry has spoken with Egyptian officials regarding the flight.
While responding to reporters' questions, Egyptian Civil Aviation Minister Sherif Fathi indicated terrorism was a "stronger" possibility than technical failure, according to AP.
Some media stations began reporting debris has been found, but EgyptAir has not confirmed this.
This is an ongoing story. Details will be added as they become available.
AirlineGeeks.com began in February, 2013 as a one-man (er… teenager, rather) show. Since then, we've grown to have 20 active team members, and yes, we're still growing. Some of us are looking to work in the aviation industry as professionals when we grow older. Some of us are still trying to decide what we want to do. That's okay though, because we're all here for the same reason: we love the airlines. We're the youngest team of airline industry journalists out there.
Latest posts by AirlineGeeks.com Staff (see all)