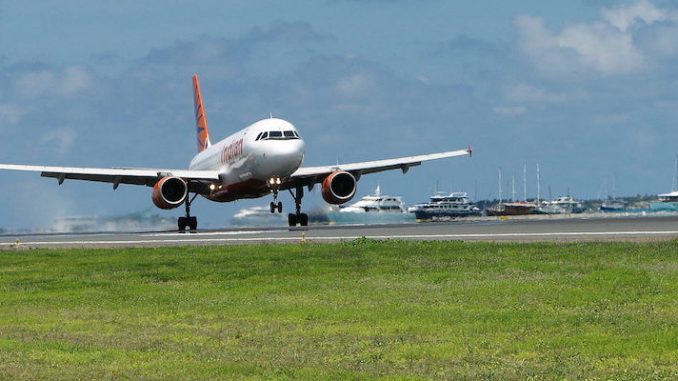 Established in 1953, Indian was set up as Indian Airlines Corporation, formed from the merger of eight domestic airlines; Kalinga Airlines, Indian National Airways, Airways India, Bharat Airways, Himalayan Aviation, Deccan Airways, Air Services of India, and Air India's domestic branch. The new airline obtained 99 aircraft from the airlines involved in the merge, including numerous DC-3s, Vickers Vikings, and DC-4s, along with others.
Over their history, Indian had a varied fleet, including Vickers Viscounts, F27 Friendships, Hawker Siddeley HS 748s, Airbus A300s, and Boeing 737-200s. For the second portion of their history, the airline maintained an all Airbus fleet, including the A319, A320, and A321. The carrier had codeshares with Air India Regional, GMG Airlines, Gulf Air, and Uzbekistan Airways.
Indian offered both Economy and Executive class on their flights. Economy passengers were offered full meals, and all passengers were given a copy of their magazine Magic Carpet. Seat back in-flight entertainment (IFE) was even made available on some flights. Executive class passengers were offered more space to recline and better food options.
Though facing severe competition with other airlines such as SpiceJet, GoAir, and IndiGo, Indian always remained extremely profitable. This is very rare, as most airlines in India have battled constantly year over year to find even a slim profit margin as competition is very intense. In 2005, the company was officially rebranded as Indian, and their subsidiary Alliance Air was renamed Air India Regional. The rebrand was a strategy to further enhance their image in preparation for an initial public offering.
In 2007, India's government announced that Indian would instead be merged with Air India, the national carrier owned by the government. In the process, a new group called National Aviation Company of India Limited, now named Air India Limited, merged both Air India and Indian into one company. The merger settled with Air India's name, and completely eliminated Indian and its unique marketing from all future designs. Indian managed to survive over 50 years, and will go down as an important airline in the country's history.
Ashley is currently a senior in high school and plans on pursuing a career in aviation or journalism. Her favorite airplanes include the Boeing 777, 737MAX, and Airbus A350. She enjoys taking flights on various airlines to different airports and planespotting at her local airports.
Latest posts by Ashley Magoon (see all)