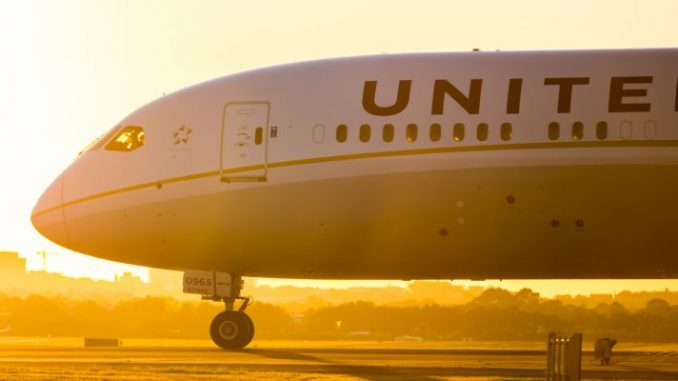 On Wednesday, United started new service from its hub in San Francisco, California to Singapore's Changi Airport. This new route will be the first and only non-stop flight between the two cities using  the 787-9 Dreamliner.
Singapore is a country known for it's architecture, food, and of course, its culture. Kershing Goh, the Regional Director at the Singapore Tourism Board, stated that the Asian country "offers a unique Asian experience." Goh went on to say that "from the moment they step off the plane, visitors will be awestruck by the futuristic cityscapes, [and] enticed by the exotic smells. Singapore should be on every globetrotter's list of top destinations."
Singapore Airlines, who previously operated the only nonstop service from Singapore to the United States with flights to Newark Liberty and Los Angeles, ended the first and second longest flights in the world in 2013. The airline announced in October 2015, that the service between Newark and Los Angeles would resume in 2018 using the new Airbus A350-900ULR, which is much more fuel efficient than the A340s that previously operated the two routes.
Apart from Singapore being a sizable tourist destination and a large business attraction, another purpose for the route is to provide competition with Delta Air Lines. Delta has been consistently growing their hub in Seattle with some flights to major Asian destinations such as Tokyo, Seoul, Beijing, Shanghai, and Hong Kong. United's new non-stop flight out of San Francisco will continue to keep SFO as the primary hub for flights to Asia, however. 
The Flight
United Flight 1 will depart San Francisco in the 252 seat Dreamliner at 10:55 PM and will arrive in Singapore at 6:15 AM local time making it the longest scheduled flight with the 787. The return flight, United 2, will leave Singapore two and a half hours later, at 8:45 AM local time with an approximate touchdown time of 9:15 AM PST.
Singapore Airlines also uses flight number 1 on its westbound route (San Francisco-Hong Kong-Singapore) and flight number 2 on its eastbound route (Singapore-Hong Kong-San Francisco).
The 8,446 mile flight is not only the first nonstop service between the two cities, but it is also the world's longest route using the Dreamliner. The flight saves passengers flying between the "Golden Gate City" and the "Garden City" a considerable amount of time as it cuts out the need for a layover in  Tokyo.
With the addition of the new Singapore service, United will be ending its flights between Narita and Changi on June 2nd, 2016. Passengers will still be able to fly between the two cities via United's partner, ANA. United and ANA will both continue to serve cities worldwide from Tokyo.
Some photos from the inaugural ceremonies at SFO: 
*Photos provided by Carl Barbour
Matthew Garcia became interested in aviation at the age of 12 when he installed Microsoft Flight Simulator X on his computer. He was instantly "bitten by the bug" and has been in love with aviation ever since. Matthew took his first introductory flight in 2013 and began normal flight training in February of 2015. Over the years, Matthew's love and knowledge for aviation has grown tremendously, mainly due to FSX. Garcia flies highly advanced aircraft in a professional manner on a highly complex virtual air traffic network simulating real world flying. In 2016 Matthew achieved his private pilot certificate from the FAA. Now he studies journalism at the University of Nebraska at Omaha.
Latest posts by Matthew Garcia (see all)