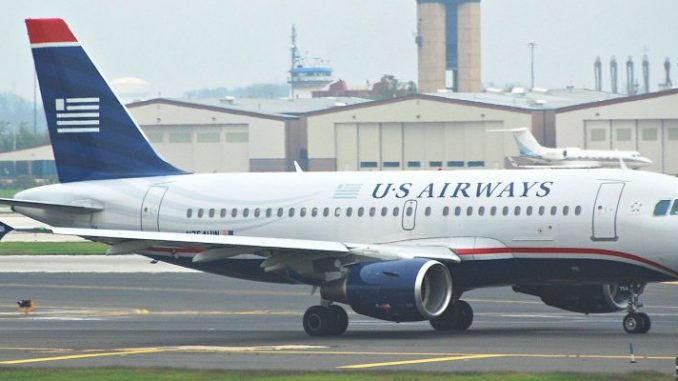 Philadelphia Airport employees came to a 461-5 vote to protest their jobs at the Philadelphia International Airport during the Democratic National Convention in late July.
According to demconvention.org, the convention is a "formal nominating event for the Democratic candidates for President and Vice President.  At the Convention, the Democratic Party also adopts the official Democratic Party platform."
Out of nearly 1,000 subcontracted workers at the Philly airport, 466 voted to walk away from their jobs in an attempt to achieve sick pay, unionization rights, better scheduling, and a consistent disciplinary system. The workers involved in the planned strike work for contracting company's which are hired by airlines that operate at PHL.
SEIU 32BJ V.P. Gabe Morgan said the baggage handlers, wheelchair attendants, airplane cleaning staff, and other employees are protesting to get a pay increase up to 12 dollars an hour. Morgan commented saying,"The purpose of the DNC is to lift workers out of poverty. What these workers are fighting for is what the DNC and the convention is supposed to be about."
The strike could effect airlines with a limited number of baggage handlers and airplane cleaning staff to help turn aircraft around for outbound departures. Airlines have not spoken about their plan of action to continue flights to and from Philadelphia International Airport during the time of the strike.
This is not the first time the Philly based employees walked away from the job. In March of this year, airport employees of PrimeFlight and McGinn Security held a strike to make their first attempt at getting their hourly pay raised. The airport workers joined several other city airports in the strike.
The original threat of the strike caught attention of Philadelphia's mayor Jim Kenney. His office was quoted saying, "The Mayor fully supports the rights of workers to organize and to demonstrate. He remains committed to using all methods possible to ensure our Airport workers make a living wage."
The Mayor's office has not released a statement regarding the upcoming July strike.
The employees, who have been denied the right to unionize by the airport for some time, have not announced a date for the strike. The DNC is scheduled to take place on July 25th through July 28th, 2016.
Matthew Garcia became interested in aviation at the age of 12 when he installed Microsoft Flight Simulator X on his computer. He was instantly "bitten by the bug" and has been in love with aviation ever since. Matthew took his first introductory flight in 2013 and began normal flight training in February of 2015. Over the years, Matthew's love and knowledge for aviation has grown tremendously, mainly due to FSX. Garcia flies highly advanced aircraft in a professional manner on a highly complex virtual air traffic network simulating real world flying. In 2016 Matthew achieved his private pilot certificate from the FAA. Now he studies journalism at the University of Nebraska at Omaha.
Latest posts by Matthew Garcia (see all)