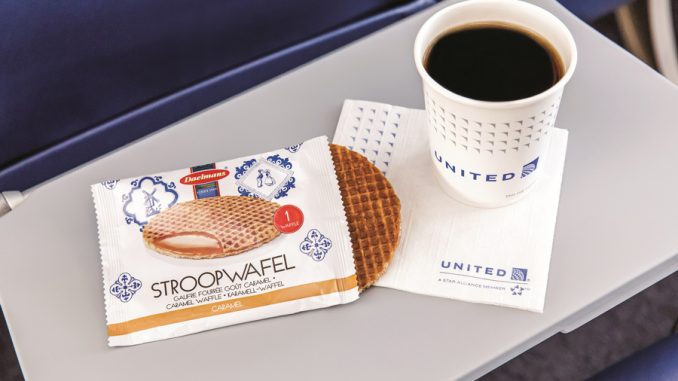 This weekend I took a short, four-day trip to Omaha for college orientation at the University of Nebraska at Omaha. I will be attending UNO this fall to study professional flight in the aviation program on campus.
We started off the mini vacation by waking up at 4 a.m. on July 16 to head to the Austin-Bergstrom International Airport. The airport was slightly busier when we arrived at 5 a.m. than we had anticipated. After scouring for a parking spot in the long term lots, we hustled to the crammed shuttle bus with our bags. After being dropped off in front of the terminal, we spotted the long TSA lines. Thankfully we had checked in the day before on United's mobile app so all we had to do was check our suitcase. What felt like hours, only took a mere 20 minutes which was pretty shocking considering the amount of passengers waiting in line.
After making it through the security checkpoint with no issues, we sprinted to our gate to catch flight 1966 to Houston. We made it to the gate with a few extra minutes to catch our breath before hoping on the A319.
THE FLIGHT:
Flight: UAL1966
Aircraft: Airbus A319
Departure: Austin Bergstrom International Airport (KAUS)
Time: 6:52 AM Central
Arrival: Houston George Bush Intercontinental Airport (KIAH)
Time: 7:28 AM Central
Route: ILEXY1 ILEXY MSCOT4
For our first leg, we flew United flight 1966, non-stop service to Houston's George Bush airport on an Airbus A319. The flight was very uneventful. We departed the gate on time, if not a few minutes early and taxied out to runway 17R. The departure was beautiful. The sun was rising on the left wing as we climbed to 23,000 feet. Around two or three thousand feet, we struck the clouds.
We reached our cruising altitude around 15 minutes after we left the Austin runway only to came back down shortly after. Because the flight was so short, we were not served beverages. However, we were given a Stroopwafel which is always a plus.
Shortly after receiving the snack, the captain announced we were starting our decent into Houston. We approached runway 26L at George Bush by flying over the suburbs of Houston. The touchdown on 26L was pretty smooth and the taxi was very short. We taxied to gate C34 on the other side of terminal C. Deplaning went considerably fast considering that we were in the second to last row of the A319. All of my fellow passengers were kind and took turns getting out of each row into the aisle which sped up the process of exiting the aircraft.
After deplaning the aircraft, we made our way to the airport tram and rode from terminal C to terminal A. While on the compacted tram, we got a  decent view of all the empty United gates at the airport. We slowly made our way to the gate where a Embrear E170 regional jet was waiting.
Leg 2:
Flight: UAL3395
Aircraft: Embrear E170
Departure: Houston George Bush Intercontinental (KIAH)
Time: 8:57 AM Central
Arrival: Omaha Eppley Airfield (KOMA)
Time: 10:47 AM Central
Route: STYCK3 WTSON BYP PWE PWE1
The flight was again uneventful but I was full of excitement. Not only was I excited to be flying commercially, I also was excited to be visiting my future home in Omaha. We pushed back from gate A8 and taxied over to runway 15R. While on the climb out, we had another view of the sardine neighborhoods of the Houston suburbs which soon vanished beneath the ceiling of clouds.
When we reached our cruising altitude of 35,000 feet, we were offered a cold beverage and handed some more Dutch waffle treats. While at cruise nothing significant happened other than the young man seated behind me who snored the majority of the flight while his headphones blasted in his ear.
While on descent, I had my eyes glued to the window. Unfortunately I could not see downtown Omaha from my seat but I could see the Missouri River which was a cool landmark to see while turning final for Eppley's 14R.
After a smooth landing by the United Express crew, we taxied to gate B13.
The passengers on flight 3395 were not so nice when it came to getting off of the tiny regional jet. Everyone jumped in front of each other to get off the aircraft. As we walked through the near empty terminal, we noticed the TSA lines were practically non-existent. We proceeded to the baggage carousel in the old smelling airport, collected our luggage, and went to the rental car counters to pick up our Chevy Sonic from Enterprise. After following the signs to the parking garage, we hoped in the tiny car and started our stay in Omaha.
RETURN FLIGHTS:
Leg 1:
Flight: UAL802
Aircraft: Boeing 737-700
Departure: Omaha Eppley Airfield (KOMA)
Time: 6:20 AM Central
Arrival: Denver International Airport (KDEN)
Time: 6:39 AM Mountain
Route: PWE SLOWR HYS J24 OATHE JAGGR3
To start this day off, we woke up at 2:30 in the morning. Why? We don't know. Our flight didn't start boarding until 5:45 and the Omaha Airport website stated to arrive 90 minutes early. We figured the drive to the airport, the time to drop the rental car off, check in, and get through TSA, would take a pretty good amount of time so we arrived at the airport around 3:30. That was a big mistake. When we arrived, there was nobody in the airport. All airline agents were nowhere to be seen and we saw an occasional TSA officer headed to the checkpoint area with their lunch box in hand. We waited what felt like forever while more passengers begin showing up for their early morning flights.
Around 4 a.m., we finally saw Southwest and United employees emerging from their break rooms to take control of the check-in counters. Seeing we were the first few people in line and we had already checked in the day before, the process of checking our suitcase was quick and painless. We strolled upstairs to head to the security checkpoint section of Terminal 1, only to find out it was still closed. We then continued to sit around for nearly another 45 minutes for the TSA lines to open up. After the lines opened, all ten or so waiting passengers rushed to the lines. Considering we were the first group of people to go through the checkpoint, the whole security process was quick and painless (which was amazing).
Getting to the gate from the TSA lines in what felt like the world's smallest terminal was not an issue at all. Once arriving at our gate we played another round of waiting for nearly two hours. We waited for gate agents, pilots, and the flight attendants to show up and get to work. The gate agents did their thing in a normal manner while the flight attendants patiently waited for the pilots to show up. Thirty minutes before our scheduled departure time, the pilots walked down the jetway with their crew of FA's closely behind.
The crew was surprising quick at getting prepped for departure and we made an early push by a few minutes. We were cleared to taxi and without stopping, cleared to depart Eppley's 14R. The climb out was fairly smooth and had a pretty scenic view of the Nebraska country side before it was hidden by blankets of clouds.
Shortly after we hit our cruising altitude of 38,000 feet, we flew into light to moderate turbulence. This carried on for most of the flight until we hit of top of descent. Around this time, turbulence picked most likely due to the massive amount of clouds we were flying through. The Colorado scenery was stunning. Perfectly shaped farm lands and mountains filled the ground as we descended to the Mile High City.
Our touchdown on runway 17R was a little rough but every landing you can walk away from is a good landing right? When we exited the runway, I was shocked to see 3 other aircraft on final behind us with 4 more holding short for departure on runway 8. I guess airlines like to keep the morning arrivals just as packed as the departures.
Leg 2:
Flight: UAL4806
Aircraft: Bombardier CRJ-700
Departure: Denver International Airport (KDEN)
Time: 8:27 AM Mountain
Arrival: Austin Bergstrom International Airport (KAUS)
Time: 11:11 AM Central
Route: SPAZZ3 TBE PNH J17 ABI LLO KALLA3
Our final flight of the trip started out with a slight delay due to a mechanical issue in the cockpit. We were never informed of what the issue was but it was resolved in under 5 minutes and boarding began as usual.
We pushed back from gate B90 on time and taxied to runway 8 without any delays. We showed up to the runway and took off. The vast Colorado sky was a little more clear with most of the cloud out of sight. However, the climb was still very bumpy. Once we hit cruise, we were served our complimentary drinks and Danish snacks by our overall-friendly flight attendants.
We descended into the Austin area about an hour and 20 minutes into the flight and set up to land on the hot runway 17R. The touchdown was pretty fast and hard due to the Frontier Airbus floating over the numbers as we turned onto taxiway Tango. The taxi to our gate was short and painless with the lead flight attendant yapping on about how much United appreciates us flying "the friendly skies." As soon as the pilots rather abruptly stopped the CRJ at the gate, the FA asked all the passengers to close the window shades and turn on the air conditioning vents to keep the cabin cool for the flight back to Denver. When the flight attendants have to ask that, you know it's too hot out.
Deboarding from row 11 was relatively fast followed by a slow walk to the baggage carousel. Once arriving at the carousel, we waited roughly eight minutes before the warning alarm sounded advising everyone that bags are soon to be sliding down the conveyor belt. Once we saw our red luggage. We snatched it up and headed out to the the heat of Austin, Texas. For what ever reason we thought it would quick to walk to the long term parking lot instead of riding the shuttle over. While we arrive to our car before the shuttle did, man was walking in the heat a bad idea!
Over all we were satisfied with our experience of flying United our of Austin, Houston, Omaha, and Denver. It was very exciting to visit the city of Omaha and explore the UNO campus in which I will be living in a few weeks.
Matthew Garcia became interested in aviation at the age of 12 when he installed Microsoft Flight Simulator X on his computer. He was instantly "bitten by the bug" and has been in love with aviation ever since. Matthew took his first introductory flight in 2013 and began normal flight training in February of 2015. Over the years, Matthew's love and knowledge for aviation has grown tremendously, mainly due to FSX. Garcia flies highly advanced aircraft in a professional manner on a highly complex virtual air traffic network simulating real world flying. In 2016 Matthew achieved his private pilot certificate from the FAA. Now he studies journalism at the University of Nebraska at Omaha.
Latest posts by Matthew Garcia (see all)