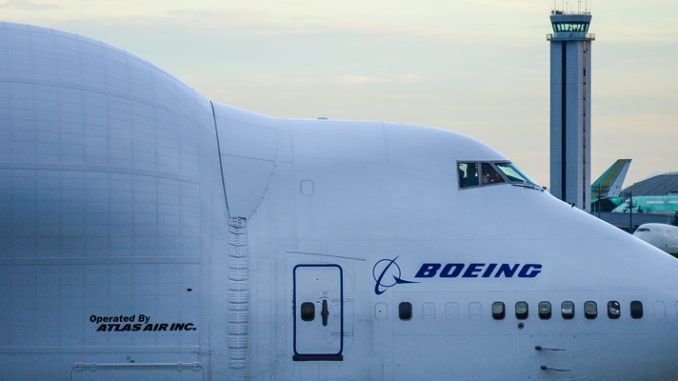 The number 4. Sandwiched between two 7's, this number in the 747 LCF name also designates how many of these whales roam the skies of our planet. And most mornings, around 6:30 a.m., one flies over my house at an altitude of 2200 feet on final approach for runway 16R at Paine Airfield. The four Pratt & Whitney PW4062's powering this behemoth create quite the racket, just enough to raise me from my slumber with a sleepy grin. I don't have to worry about buying new batteries for my 8-year-old digital alarm clock, or worry about cringing at the hideous sound it makes when it goes off, I don't have to rely on crappy music to humorously raise me from my unconscious state either, like clockwork, day in and day out, Boeing manages to kick off my day perfectly.
I live about 14 miles north of Paine Field on the small Native American Reservation of Tulalip, Washington. It's awesome; I'm about five minutes walking distance away from a fantastic cozy bay and marina, and ten minutes from one of the few sandy beaches in the greater Puget Sound area. My family and I live in a nice house smack dab in the middle of the woods, far from highways, far from railroads, far from anything. The only real noise we get is from the falling in trees in a storm, the songs of birds in the spring, and, well, all kinds of aircraft traffic imaginable. We're talking about Boeing 777s, 787-8s and -9s KC-46s in testing, 767s, 747-8i's and -8Fs, 747-LCFs, 767s, 737s of all kinds, many private jet models, F/A-18s and E/A-18s, EA-6Bs, P-3s and P-8s, One of only two privately owned MiG-29s, P-51s, B-25s, DC-3s, Hueys and cobras, Airbus A320s and A321s. The list goes on, as all of these planes make their turn to final approach, or fly on a long route directly over my house at various times of the day. As an #Avgeek, I wouldn't want it any other way.
In the summer, when time is of great abundance, I sometimes sit on the roof just outside my window and spot from my house, catching 747s and a number of aforementioned aircraft. Not a bad lifestyle I would say; watching shows on Netflix, checking Flight Radar, and sipping on a nice cold soda. Boeing runs deep in my adopted bloodline. Both of my grandpa's worked there, one as a laborer, the other as an engineer, pioneering designs on the 727-100 and -200, as well as the 737-100s and -200s. It's awesome to see parts of what my grandfathers saw develop fly over my house on a daily basis.
Sometimes, my $500 million alarm clock doesn't come on schedule, or it comes at 1:00 in the morning and wakes me from my slumber then. I try to be angry at it, but how can I be? I love Boeing, I love aviation, and I love the fact that we have the technology to wake up an 18-year-old at 1:00am thanks to the thrust from controlled explosions in a 400,000-pound flying metal whale. Needless to say, Boeing is forgiven, as they should be, as they get my day started in a way no other alarm clock could.
Ryan Krautkremer is a 17 year old avgeek living 15 miles north of Paine Field. He spends most of his free time plane spotting a paine field, spending time at his local General Aviation airport talking to pilots, and flight training in various tailwheel aircrafts. He has had a major interest in aviation since day one, and hopes to one day fly for Delta or Alaska Airlines.
Latest posts by Ryan Krautkremer (see all)