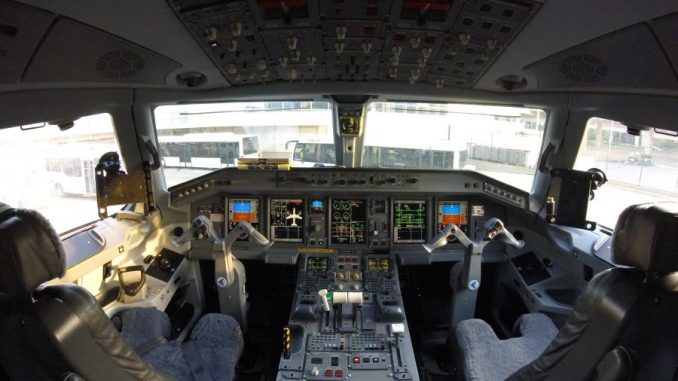 EASA has recently released a new advisory on minimum cockpit occupancy. In April 2015 it was still advised to have two persons on the flight deck at all times, this has now been amended. Starting September 2016, focus has shifted on what to take into account when one of the pilots leaves the flight deck.
Operators are advised to keep watch at the psychological and social needs of their flight crew by setting up a support program, assessing the psychological and security screening of their flight crews, and rearrange their system in such way that crews might be relieved to reduce risks.
After risk assessment, operators may then decide to maintain the procedure of keeping two persons in the cockpit, or release it.
Other than changing company policies in regards to assessment, operators should train their crews accordingly. Several subjects are addressed, such as how to avoid risks when someone leaves or enters the flight deck, adjustment of procedures when operating with one pilot or how to avoid distractions.
Shifting from a practical solution that focusses on number of personnel in the flight deck, this advisory has a much more psychological approach. It gives national authorities as well as operators the tools to focus on maintaining healthy psychological assessment measures and provides training accordingly.
As always, EASA has an advisory role in this, and all National Authorities are responsible for proper execution.
AirlineGeeks.com began in February, 2013 as a one-man (er… teenager, rather) show. Since then, we've grown to have 20 active team members, and yes, we're still growing. Some of us are looking to work in the aviation industry as professionals when we grow older. Some of us are still trying to decide what we want to do. That's okay though, because we're all here for the same reason: we love the airlines. We're the youngest team of airline industry journalists out there.
Latest posts by AirlineGeeks.com Staff (see all)