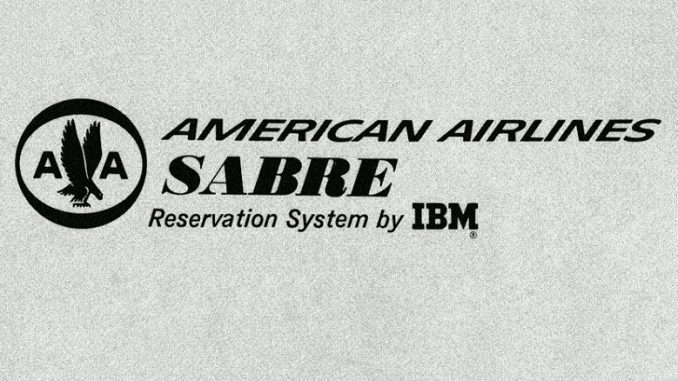 In 1946, American Airlines began experimenting with the first automated booking system, the Electromechanical Reservisor. In 1952, the airline introduced a newer system in order to gain access to inventory in real time from across their network. The system, called the Magnetronic Reservisor, was able to store up to 1,000 flights, a major feat at the time. However it did have some obvious flaws including that it required a team of agents, multiple phone calls and considerable effort to book even a single seat.
In 1964, IBM and American released Sabre, which had the capability to update seat inventory in real time. The system could also function with only one agent working to search for and update inventory, create a reservation and print a ticket. The airline industry was at last using computers to better their industry and compete within it.
Systems Today
All of the systems that create part of the airline industry's foundation today is made up of much more than back in the 1950s and 1960s. The average airline's systems are nothing short of works of art. There are the customer-facing aspects – the app, the website, the kiosks at the airport – on top of everything behind the scenes – crew scheduling, network planning, inventory and even finance. Everything has to mesh perfectly for anything to run smoothly. The slightest issue can lead to cancellations and delays that cause problems for days.
Each part of the system is a small piece in a very delicate machine. Sometimes, that machine loses one small piece and continues to function well until it can be fixed. Sometimes, on the other hand, that delicate mechanism gets smashed with a baseball bat of sorts, possibly a large storm or a catastrophic system failure. Then it takes time to figure out what was broken and how to fix it, and the repairs can take a while.
Amadeus IT, a tech provider for the travel industry, stresses all they bring to airline systems on their website, from inventory and ticketing to revenue management and operations. Each system facilitates the process of running an airline, but consumers may not understand just what that means for them.  To many customers, each separate system is something that might be the root of yet another problem.
Trouble in Recent Years
In the past few years, as technology has seemingly gotten better and better, glitches in airlines' internal systems appear to be causing more issues than ever.
Following the United-Continental merger, United had a long series of computer-related glitches. In 2012, the carrier acknowledged four separate computer glitches, one of which involved one plane taking off 20,000 pounds heavier than expected by the pilots. Two glitches in 2014 resulted in thousands of cancellations, one related to crew systems and the other to various passenger services. Lastly, in July 2015, a "network connectivity issue" resulted in either the delay or cancellation of 4,900 flights. Former CEO Jeff Smisek at one point conceded that some passengers were choosing not to fly United because of their technology problems.
Furthermore, in April 2013, more than 400 American Airlines flights were cancelled due to a computer failure. Thus far, none of the United States' four biggest carriers have been able to escape the grasp of tech issues. In late July, Southwest Airlines had system trouble blamed on "multiple technology systems" and a faulty router. Southwest said they were forced to cancel nearly 2,300 flights from the time of the outage until the following Sunday. Soon after the issue was resolved, Southwest Airlines CEO Gary Kelly said the airline might have lost between $5 million and $10 million in ticket sales alone.
Lastly, Delta had a system failure last Monday caused by a power outage at the company's Atlanta headquarters in the latest technology-related woe to hit the airline industry in recent years. Hundreds of flights were cancelled and tens of thousands of passengers forced to find new flights as waves from the morning's issues dragged for the rest of the week. Delta's CEO Ed Bastian was forced to make the obligatory apology: "We are sorry that this happened. The technology outage was an incident; it's not who we are."
What Does All This Mean for the Future
The Department of Transportation defines a major carrier as an airline that earns more than $1 billion during a fiscal year. There are currently 11 passenger carriers and three regional carriers that meet those standards. Each of them transports thousands of people across hundreds of routes each year. Each of them also has the potential to have an internal system failure stranding many of those passengers. There are numerous redundancies in place to protect against the problems that come up. With Delta's power failure, Bastian admitted those redundancies didn't hold up as expected. Any airline can add more backups, but there's still no guarantee they'll work.
As unfortunate as it may seem, problems will still arise, and flights will still get cancelled and delayed. There's no stopping that. However, as technology continues to improve, passengers can take comfort in seeing how far these massive systems have come, and where they may be headed in the future.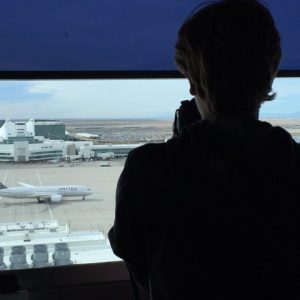 When he was just six months old, Parker took his first flight. From that point, he was destined to love aviation. His mom worked for Southwest Airlines much of his family have been frequent flyers on American Airlines for years, just as Parker is now. In 2015, Parker, inspired by aviation accounts on Instagram, decided to create an account of his own, and he hasn't stopped spotting since. On top of that, Parker has been writing for his school paper since his freshman year and has been writing and doing photography work for AirlineGeeks since August 2016.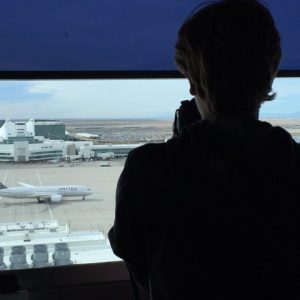 Latest posts by Parker Davis (see all)