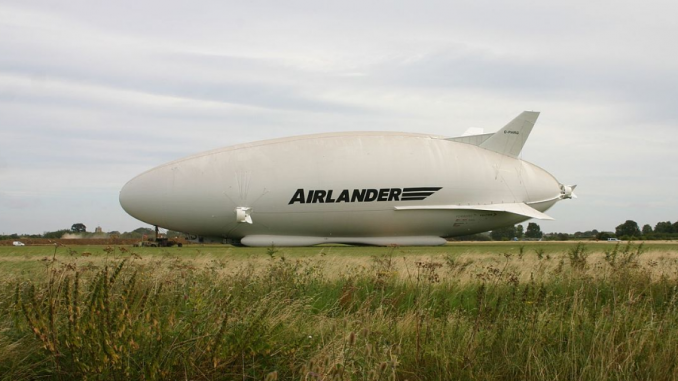 The world's largest aircraft had a successful first flight on Wednesday. The Airlander 10, a modern version of mid-19th century helium-filled airships owned by British aerospace company Hybrid Air Vehicles, flew around Bedfordshire, England for less than 20 minutes due to a delayed departure.
"All test objectives were met during the flight. These included the safe launch, flight and landing of the Airlander 10 and a series of gentle turns at increasing speed. Some technical tests on its hull pressure were also undertaken," a company press release said. The flight had been pushed back from the Sunday prior due to a technical difficulty.
During the flight, the aircraft reached an altitude of 500 feet and a top speed of approximately 35 knots, both well below the maximum altitude of 16,000 feet and typical cruising speed of 85 knots.
Previously, the Airlander 10 was known as the HAV 304. It was originally intended for the U.S. military, but the program was cancelled in early 2013 due to technical challenges and lack of funds, and the airship was sold back to Hybrid Air Vehicles. It then underwent major modifications to the point where the name was changed to Airlander 10 because it no longer resembled the design of the HAV 304.
In March 2016, HAV announced the new type, the Airlander 10. It is intended for use in both commercial and military markets. The Martha Gwyn is the first of the new type and is the aircraft that took flight Wednesday.
The Airlander 10 is the first in a whole new generation of airliners. According to HAV's website, "The largest aircraft currently flying uses innovative technology to combine the best characteristics of fixed wing aircraft and helicopters with lighter-than-air technology to create a new breed of hyper-efficient aircraft. It will fulfil [sic] a wide range of communication, cargo carrying and survey roles in both the military and commercial sectors all with a significantly lower carbon footprint than other forms of air transport."
One major advantage of the new type is that it doesn't need a runway to take off. It can even arrive at and depart from completely unprepared areas, including deserts, ice fields and even off water.
The Airlander 10 is filled with over 1.3 million cubic feet of helium, which provides up to 40 percent of the aircraft's lift. The four turbocharged diesel engines deliver 325 horsepower apiece. To put that into perspective, the CFM56, a common engine on the Boeing 737, puts out nearly 30,000 horsepower at a typical cruising speed. The airship, which has a cockpit for two, can hold 22,000 pounds worth of passengers, cargo or both. The craft can stay up airborne for five days when it is manned, but it can stay in the air for more than two weeks when unmanned.
With 20 minutes down, the Airlander 10 will have to complete 199 hours 40 minutes more testing before it can be offered to prospective customers.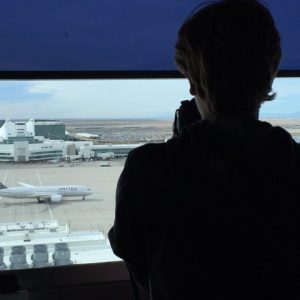 When he was just six months old, Parker took his first flight. From that point, he was destined to love aviation. His mom worked for Southwest Airlines much of his family have been frequent flyers on American Airlines for years, just as Parker is now. In 2015, Parker, inspired by aviation accounts on Instagram, decided to create an account of his own, and he hasn't stopped spotting since. On top of that, Parker has been writing for his school paper since his freshman year and has been writing and doing photography work for AirlineGeeks since August 2016.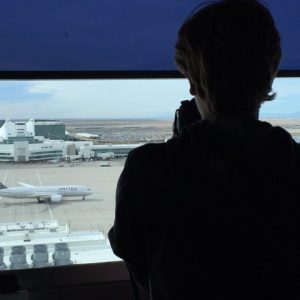 Latest posts by Parker Davis (see all)