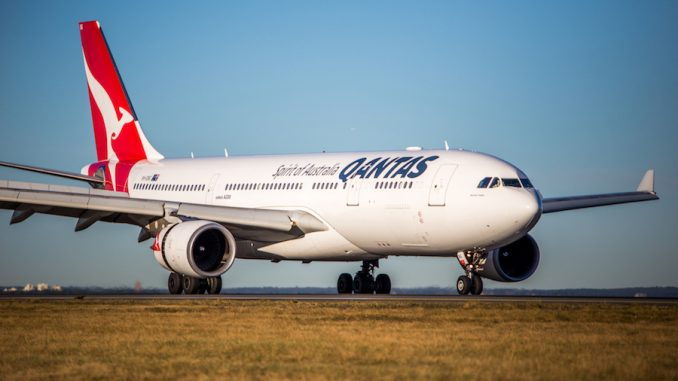 The Qantas Group, parent company of Sydney-based Qantas Airways, reported record profits Wednesday of $1.42 billion AUD ($1.07 billion USD) for the financial year ending in June 2016. The owner of numerous other passenger and cargo carriers, including Jetstar Airways, Qantas Freight, and QantasLink, also announced pre-tax earnings of AU$820 million and AU$722 million in the domestic and international markets, respectively.
Qantas has undergone tough times in the past few years. In 2012, the carrier reported a AU$250 million loss before scraping a AU$6 million profit in 2013. Then in 2014, the carrier's profits took a deep dive, and the company ended up losing more than AU$2.8 billion. Many investors and analysts called for CEO Alan Joyce and other executives to step down as a result of the monstrous loss. However, Joyce stayed at the helm, and airline and reported a profit of AU$560 million the next year. All of this led up to Wednesday's announcement of record-shattering profits, up nearly 80 percent from the year before.
"This was a true team performance," Joyce said in a press release from the carrier, "which shows that our strategy is the right one for the tough markets we're operating in and the long-term opportunities we see ahead of us."
Joyce also mentioned the carrier is looking to a strong year ahead and hopes to continue building on the successes of this year.
"The Qantas Group expects to continue its strong financial performance in the first half of financial year 2017, in a more competitive revenue environment," Joyce said. "We are focused on preserving high operating margins through the delivery of the Qantas Transformation program, careful capacity management, and the benefit of low fuel prices locked in through our hedging."
The carrier is expecting capacity growth of 2-3 percent in FY 2017, which includes a 0-1 percent decrease in domestic capacity and 4 percent increase in the international capacity.
Joyce stressed that this result shows the ability of the airline to create a successful long-term strategy for growth and sustainability.
"Qantas is stronger than ever, but we're also determined to keep changing and adapting so that we can succeed no matter what environment we're in," he said.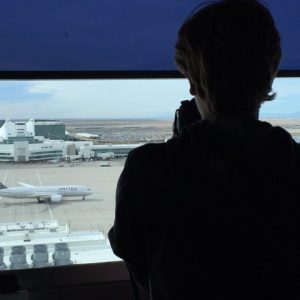 When he was just six months old, Parker took his first flight. From that point, he was destined to love aviation. His mom worked for Southwest Airlines much of his family have been frequent flyers on American Airlines for years, just as Parker is now. In 2015, Parker, inspired by aviation accounts on Instagram, decided to create an account of his own, and he hasn't stopped spotting since. On top of that, Parker has been writing for his school paper since his freshman year and has been writing and doing photography work for AirlineGeeks since August 2016.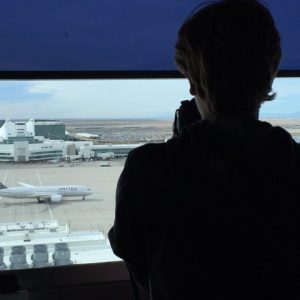 Latest posts by Parker Davis (see all)