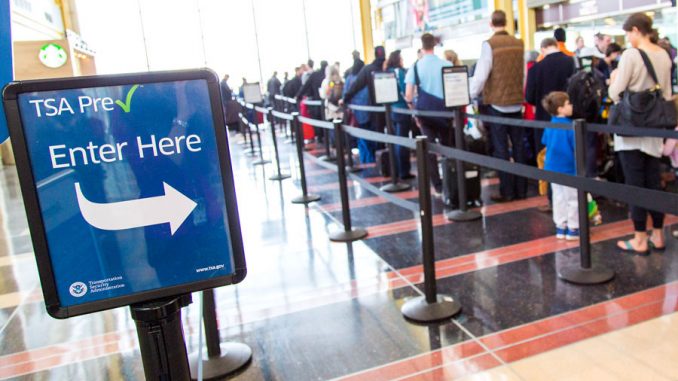 Last week the United States' Transportation Security Administration (TSA) announced that it has made TSA PreCheck available for Lufthansa passengers. The program allows US citizens and permanent residents to travel through airport security faster, with benefits of not having to take off their shoes, belts or removing laptops from their bags. While other airlines such as Alaska, Delta, Southwest, and United were already part of the program, they are all US based operators.
"This is one of several new initiatives that adds to our commitment towards constantly enhancing the quality level of the customer experience on the overall journey with Lufthansa." Says Juergen Siebenrock, Vice President, The Americas, Lufthansa Group.
The benefits for US travelers are numerous, when they are flying within the United States. Meaning, they help you skip the security lines on your way out, and, if you have Global Entry, speeds up the process of filling out the customs form on your way back into the USA.
But what happens once you are outside of the states? Normally, after landing at your destination, you'd have to stand in line for customs, as well as passport checks and depending on where you're traveling, visa checks as well.
The US has several programs for faster passage through customs in various countries. Most commonly known are the NEXUS and SENTRI program which are focused on passing to and from Canada and Mexico, respectively.
One of the less commonly known programs is the FLUX Privium program. This program works in two ways: it allows US citizens faster passage into Europe via Amsterdam Airport and it allows Dutch citizens to make use of the Global Entry program, speeding up the customs process for them as well. Similar to Global Entry and TSA Pre-check, you only fill out your information once and you will no longer need to stand in line upon entering Amsterdam or the United States.
Because this program requires extensive background checks, both by the Dutch and American authorities, you will need to plan two interviews. The first is at a Global Entry enrollment facility in the United States, and another interview at Schiphol Airport in Amsterdam. Both interviews can be planned online and need to take place within 30 days from obtaining your approved background check.
While the Flux program is currently only been established between The Netherlands and the United States, other countries have expressed interest in similar systems. German citizens are eligible to participate in Global Entry by registering with the German Federal Police and obtain an EasyPASS. UK citizens need to apply for an access code through their government's office. UK members can then follow the Global Entry Online Enrollment System (GOES), like US citizens would to complete the process.
While these three European countries seem to take the lead in easier access for travelers, quite a few have yet to follow.
AirlineGeeks.com began in February, 2013 as a one-man (er… teenager, rather) show. Since then, we've grown to have 20 active team members, and yes, we're still growing. Some of us are looking to work in the aviation industry as professionals when we grow older. Some of us are still trying to decide what we want to do. That's okay though, because we're all here for the same reason: we love the airlines. We're the youngest team of airline industry journalists out there.
Latest posts by AirlineGeeks.com Staff (see all)